More innocents slaughtered

in the sanctity of their own homes
3 tortured and murdered in horrific Detroit home invasion
Quote:
Detroit - Four people have been charged with murder in the deaths of three people who were found stabbed last week in a burning house on Detroit's west side.

A vehicle and other items that belonged to the victims helped link the suspects to the crime, Detroit police said.

Tenisha Jackson, 19; Larry Johnson, 20; Rashawn Johnson, 19, and Keeshon Lake, 19, have each been charged with three counts of first-degree murder, three counts of felony murder, two counts of armed robbery and one court of arson, according to police

Firefighters were called the afternoon of Feb. 10 to a house fire on the 13000 block of Bentler, just south of I-96 near West Outer Drive. Inside, they found a dying man on the first floor and two dead men in the basement.
Lawrence Bowman, 51, was stabbed multiple times and died from a gunshot to the head, according to the Wayne County Medical Examiner's Office.


His 26-year-old son, Nicholas Bowman, and 24-year-old Michael Hoots of Livonia were stabbed to death. Nicholas Bowman, who lived at the house with his father, died at a hospital, authorities said.
24-year-old Michael Hoots
At this time, the photos of two of the victims cant be found but other blogs say that they are white.
http://www.myfoxdetroit.com/story/24746103/4-charged-after-men-found-dead-in-burning-detroit-home#ixzz2tdvwG3ev
http://www.abc12.com/story/24746288/police-4-arrests-made-in-attack-that-left-3-dead
http://www.freep.com/article/20140217/NEWS01/302170131/detroit-murder-fire-deaths-stabbing-torture
Youtube:
http://www.youtube.com/watch?v=miIWShNMSuc
California teen murdered in her apartment
Quote:
A 19-year-old woman was found

shot to death inside a Pasadena home

Saturday morning, and police were searching for the girl's boyfriend in connection with her death.

Family and friends identified the woman -- found shot to death inside the house -- as Irais Acosta.

Neighbors said they saw two men run away from the residence after hearing gunshots.

Police identified JonJon, or JoJo, Crummie as a person of interest who was allegedly seen running from the scene.

Crummie is the girl's boyfriend and roommate,

police said.........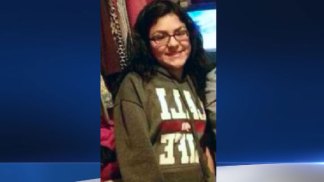 http://www.nbclosangeles.com/news/local/teen-girl-shot-to-death-pasadena-raymond-avenue-245770861.html
Elderly couple robbed, beaten and shot in the head in Mississippi Home invasion
Thugs described as "African American Males"


Quote:
Sheriff Martin Pace says two men forced their way into the home on Shenandoah Road when the couple heard a noise in the carport and opened the door.

The home invaders demanded cash, and stole a television, then shot both in the head with a small caliber gun.
http://www.wlox.com/story/24465866/elderly-couple-shot-during-home-invasion
Many factors point to the victims probably being white but the Corrupt Liberal Media censors their racial ID to protect their dogma on interracial crime.


But note that they do use a white criminal's image in their default icon for home invasions:
Michigan man murdered in his apartment
Roommate also shot but survives
Quote
GRAND RAPIDS — East Lansing police Wednesday identified 19-year-old Marquay Shaquilleedris McCoy, a prison parolee, as a suspect in the Jan. 31 fatal shooting of a Michigan State University sophomore.

East Lansing police said McCoy is wanted in connection with the slaying of 20-year-old Dominique Nolff of Middleville. Nolff and a 20-year-old roommate

were shot in their apartment in the Cedar Village area near campus;

the roommate's gunshot wound was non-fatal.



McCoy was released on parole Jan. 7 — three weeks before the East Lansing homicide

— after serving nine months for assaulting a police officer,
http://www.lansingstatejournal.com/article/20140219/NEWS01/302190034/East-Lansing-police-identify-suspect-homicide-MSU-student-Dominique-Nolff?nclick_check=1
Corbin Howlerda
http://www.dailymail.co.uk/news/article-2550197/University-student-killed-housemate-seriously-injured-gunman-opens-fire-apartment.html
Pennsylvania woman beaten to death in her home
Naive white victim and her family are still more casualties of the Institutionalized White Guilt Complex which keeps whites clueless to racial violence realities and thus makes them easy marks for black on white crime
.
More blood on the hands of Tim Wise and company.
Quote:

Huddled together and tearful, the family of Billie Jo Bratton gathered Wednesday night.
They remembered their beloved daughter and mother.
"She was very kind. She would do anything for anybody," Bratton's father, Ellis Smeal said.
"This should have never happened to her," said Dale Rinehart, her oldest of three sons.
On Tuesday, 23-year-old Jermane Taylor was charged in connection with Bratton's death. She was his girlfriend.
video at link
http://www.abc27.com/story/24770870/family-of-york-homicide-victim-speaks-out
Elderly New York woman murdered in her home
Her killer lived next door
Quote:


A Rochester man was sentenced to life without parole for killing an RIT professor.

News10NBC learned in court Jerrell Henry has been in solitary confinement since he assaulted a deputy in December. His girlfriend, Natalie Johnson, is already serving 25 years to life for the crime.

Investigators say they stole money from Henry's neighbor, Edline Chun, an adjunct professor at RIT, then shot and killed her.

It was an emotional sentencing. Supreme Court Judge Francis Affronti said he wished Henry could do more time but this is all the law allows.

Officers say Henry shot Chun in the head inside her home on Hazlewood Terrace before dumping her body in Tryon Park last February. Chun was 73 years old.
http://www.whec.com/news/stories/S3281042.shtml?cat=565
South Carolina man murdered in front of his home
http://www.whitesellfuneralhome.net/fh/obituaries/obituary.cfm?o_id=2379074&fh_id=12024
Elderly Florida woman brutally murdered in her home
--
Quote:
A nationwide manhunt under way for the suspect accused of killing an elderly Cocoa woman and stealing her car.

Investigators said he had been out of the Brevard County jail for less than a day when he attacked the woman, and he is considered armed and extremely dangerous.

Detectives say 32 year old Marcus Royal -- a registered sex offender --

had just been released from jail the day before

on a charge of driving with a suspended license.

Police say he has a lengthy criminal history of attacking elderly(white) women.

At approximately 8 a.m. Sunday,

Royal entered 81-year-old Ethalya Faye Jone's home on Fiske Boulevard and brutally attacked her and then murdered her.

Jones was killed as she was leaving for church -- a neighbor who looked after her --

a 58 year old unidentified man -- tried to intervene -- he too, was attacked by Royal and is fighting to survive at Holmes Regional Medical Center in Melbourne.

Betty Robinson, 91, lives next door. She says Jones was very active in her church and well liked.
http://www.baynews9.com/content/news/baynews9/news/article.html/content/news/articles/cfn/2013/3/18/suspect_identified_i.html
But wait! There is more!
Thug had also previously murdered another elderly Florida woman in her home
Quote:
Two-and-a-half years later, on Tuesday, the Brevard County Grand Jury indicted Marcus Royal, 34, on murder and other charges in Ann Marie Mull's 2011 death.

Royal, who has spent nearly half his life behind bars, is currently in jail awaiting trial on separate murder charges connected to the killing of 80-year-old Ethalya "Faye" Jones, in March in her Cocoa home.

The two victims lived about four miles apart.

Documents show Royal contacted Rockledge police while he was in jail on the 2013 murder charge, wishing to talk about Mull's death.

Documents show he told police he reached through a dog door to unlock a side door leading into Mull's garage.

He told police he went into her bedroom, woke her by hitting her on the head with a gun and dragged her into a hallway.

He told police he choked her until she stopped breathing.
http://us.topnewstoday.org/us/article/9125152/
North Carolina man murdered in his apartment



Quote:
Huntersville police have been on the case for nearly 24 hours and they're no closer to solving the city's first murder in years.

They're looking for a car that witnesses saw speed away from the crime scene moments after the shooting that killed 19-year-old Peter Jordan at the Landings Apartments.

"Many are telling us they observed a black Chevy Impala with three to four black males leave at a high rate of speed," Johnston said.
residents living in nearby apartments recall a frightening evening that has rattled their community. One woman we spoke with says she is too nervous to leave her apartment. Another resident says she is walking her dog earlier than usual to avoid being out after dark. She says her heart goes out to Jordan's family.
http://www.wsoctv.com/news/news/local/police-search-persons-interest-homicide/ndWwM/
video included
http://www.wccbcharlotte.com/news/local/Huntersville-Residents-on-Edge-as-Search-Continues-for-Murder-Suspects-246463251.html
North Carolina man murdered in his home
Quote:
Marcus Kauffman, 25, a volunteer firefighter, was shot in the head and critically injured after he apparently arrived at his home while a burglary was in progress. He remained in critical condition Thursday at Carolinas Medical Center.

In addition to naming a suspect, Rowan County authorities also released new details about the events Monday morning at the Kauffman's home.

T

hey say the Kauffmans noticed a car, apparently broken down, parked near their home. Marcus Kauffman dropped off his wife, who is pregnant, at a neighbor's residence, then returned to help the people whose car was parked near their home.

"When Mr. Kauffman returned, he discovered the suspects appeared to be moving items from his home," Sifford said. Those items included the computer that was found Wednesday night.
Read more here:
http://www.charlotteobserver.com/2013/12/05/4521552/suspect-named-in-rowan-burglary.html#.UwlU3874myj#storylink=cpy
Elderly Texas Man murdered in his home
Quote:

Police made an arrest Sunday in the murder of an elderly Tyler man.

Just after 11 P.M. Saturday, 65 year old Tony Jeter was found dead at his home on Bow street.

Charles Sanchez said he is still in shock after finding his half-brother on the floor late Saturday night.

"I'll never forget Tony," Sanchez said. "Every time I come over here I'll always see him."

Sanchez visited Jeter daily, making sure his special needs brother had everything he needed before bed at night.
http://www.kltv.com/story/24107698/brother-of-tyler-murder-victim-i-dont-think-the-shock-has-hit-me-yet