These cases will be added to the MASTER LINK on home invasions later.
Disclaimer, Mixed motives and further research discussed at this
LINK
"The dead cannot cry out for justice. It is the duty of the living to do so for them"
Maryland woman murdered in her home, Suspect is her neighbor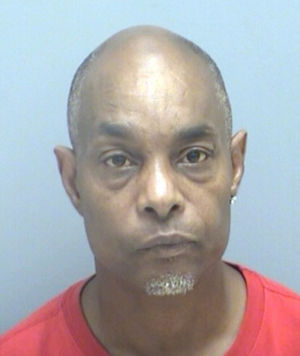 Quote:
A man charged with murder in the death of a Frederick woman will remain behind bars after he waived his bail review hearing Wednesday in Frederick County District Court.

Frederick County sheriff's deputies arrested Antwine Dwayne Snowden, 51, after a brief standoff Tuesday. He is being held without bail at the Frederick County Adult Detention Center.

Snowden faces first- and second-degree murder charges in the

strangulation death of Gloria Carol Fitzpatrick, 61, whose body was found April 22 in her Rooks Court apartment.

The two were neighbors.

Snowden lived in an apartment below Fitzpatrick's,

the sheriff's office said.

Fitzpatrick had just attended her great-grandson's fifth birthday party at Ballenger Creek Park the afternoon before she died, according to charging documents filed in the court.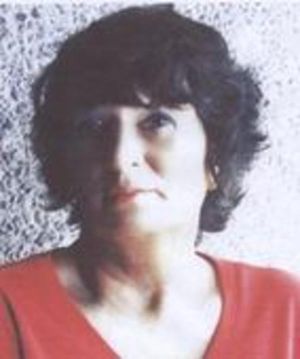 http://www.fredericknewspost.com/news/crime_and_justice/courts/article_305c0967-71e5-577d-9c6d-bb19d9bb4ddf.html
Tampa home invasion rampage
College students attacked in their apartments, 4 women hate raped
Very likely that all his college student victims were white or non black
Charlie Christopher Bates
.
Quote:


Inside a group of eight USF students had gathered to watch football. Bates bound the four men and sexually assaulted the four women inside, and told the victims not to call police for 30 minutes, deputies said. They followed those instructions out of fear.

Bates then left the apartment and entered a second home in the nearby Eagle Point Apartments. Bates, who had a gun, approached a woman who was sitting on her porch and forced her inside. He made her undress and kiss him.


After running from Eagle Point, the suspect entered a party inside a home at The Oaks Condominiums on 42nd Street. He forced about 25 people into a bedroom at gunpoint and fired at least one round into the carpet before leaving, deputies said.

While leaving the scene of the party, Bates encountered and chased a man. The man ran back to his apartment and closed the door while Bates fired, missing the man.


Bates is also a suspect in two other incidents, according to Tampa police: On Aug. 9, a man with a gun broke in through the back door of a home near Busch Boulevard and Rome Avenue. After demanding the victim's money, phone and jewelry, he threatened to sexually assault and kill her. The victim began praying, and the robber left.

He is also believed to be involved in an incident Tuesday in which a man entered through an unlocked back door of a home near N 15th Street and E Comanche Ave in Seminole Heights. He awakened a man and woman at gunpoint and demanded money.

The suspect pistol whipped the man and committed a sex act on the woman before getting away. They didn't report the incident for two days because they were in fear of their lives, police said.

Home invasion suspect dead after shootout | Tampa Bay Times
Illinois teen murdered in her home (update)
This was a particularly vicious crime where the perp sent taunting text messages to the victims mother from her daughters cell phone.
John Wilson, charged with the Oct. 27, 2011 murder of 14-year-old Kelli O'Laughlin in her Indian Head Park home, has decided to let a public defender represent him after trying to represent himself in his first-degree murder case, the Doings Hinsdale reported Tuesday.....
http://lagrange.patch.com/groups/police-and-fire/p/john-wilson-agrees-to-public-defender-in-kelli-olaughlin-murder-case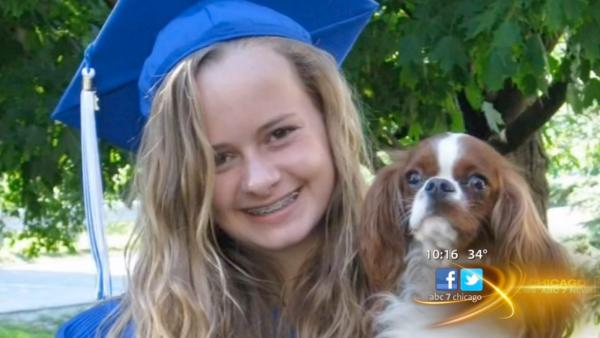 http://abclocal.go.com/wls/story?section=news/local&id=8983100
The Crime:
Quote:
INDIAN HEAD PARK, Ill. —

Hours after coming home to find her 14-year-old daughter on the kitchen floor near the knife that had been used to stab the girl to death, a suburban

Chicago woman started receiving taunting text messages from the teen's cell phone.

Prosecutors say they were sent by the convicted felon charged Friday in the slaying.

Officials who announced first-degree murder and burglary charges against John Wilson Jr., 38,

refused to detail the text messages

sent to the mother of Kelli O'Laughlin, who authorities say was

killed after coming home from school and interrupting a burglary. But they talked about being parents themselves and struggled to explain the cruelty.

"Even the most experienced investigators and prosecutors have been brought to tears by the very facts of this case and the chilling nature of this case," Cook County State's Attorney Anita Alvarez said moments after a judge ordered Wilson held without bond.
Lets see: "struggled to explain the cruelty" "refused to detail the text messages" Hmmmm. Wonder why? Perhaps their PC guidlines wont permit them revealing this black thugs race hatred? Ya think?
Read more:
Illinois mother received taunting text messages after daughter was killed - The Denver Post
http://www.denverpost.com/nationworld/ci_19268544#ixzz1sxUZ4o00
Parents of victim interviewed a year later
No details about the taunting texts to the mother of the young girl for some reason.
"If you knew Kelli, Kelli weighed 90 pounds and she wouldn't even hurt a fly,"

said Brenda O'Laughlin. "If this person would hurt Kelli, this person would hurt anybody."
John Wilson, Jr., a career criminal who had spent 17 of the last 20 years behind bars, is charged with the murder. In the days that followed, police sources say he sent taunting texts from Kelli's phone to her parents.

How and why did a man from the South Side of Chicago allegedly pick the suburban home, 25 miles from his last known address, to rob? It's a question still unanswered (Perhaps his taunting texts would explain it, but they are censored from the "peoples right to know" for some reason)
http://abclocal.go.com/wls/story?id=8841590
Racist black website gloats over her murder and blames the victim
Can you feel the hate?
http://headlinesandtags.blogspot.com/2011/11/500000-home-no-reparations-ever-paid.html
Louisiana woman murdered in her home
Quote:
LAFAYETTE —Officials have released the identity of the woman found dead Thursday in her New Iberia home.

Iberia Parish Coroner Dr. Carl Ditch says the victim is 29-year-old Sheena Marie Good.

According to Ditch, a preliminary autopsy shows she was killed by

blunt force trauma to her head and neck.


Iberia Parish sheriff's deputies arrested earlier today 17-year-old Nicholas Williams. He is charged with first-degree murder in connection with Good's death.
http://theadvocate.com/home/6984632-125/new-iberia-teen-booked-friday
http://www.katc.com/news/iberia-murder-victim-id-released/
http://www.iberianet.com/obituaries/sheena-marie-good/article_a57a40ac-1a2b-11e3-a186-0019bb2963f4.html
Couple murdered in their Maryland home
When a white woman dates or marries a black man she becomes a part of the black culture and all the attendant risks involved. White women married to black men are murdered at over 12 times the rate as those married to white men LINK . No statistics found on this type of interracial murders
though.
Quote:
LAUREL, Md. (WJLA) - A 47-year-old Laurel man has been arrested in connection with the May 2 murder of two people inside an apartment in the town.

Prince George's County Police officials say that Thurston Lamont Yerby was taken into custody Thursday in Northeast Washington.

He has been charged with first and second-degree murder in the deaths of Tina Towler and James Ferguson.
Tina Towler and her boyfriend, James Ferguson, were both found dead May

Detectives used DNA evidence and security video to link Yerby with the scene of the crime, officials say, and that he and Towler had been in a romantic relationship.
http://www.wjla.com/articles/2013/09/arrest-made-in-murders-of-tina-fowler-james-ferguson-93989.html
http://www.nbcwashington.com/news/local/Death-Investigation-in-Laurel-205779431.html
Virginia woman murdered in her home
Yet another intimate partner murder of a white woman by a black man. This crime metric is discussed at length at this LINK
Quote:
A Henrico County woman whose family says she was strangled and stabbed multiple times feared for her life but had vowed to handle a deteriorating relationship with the Marine veteran charged this week in her slaying.

"She told me that every time she had had problems in her life, she'd always run back home to her mama and this time she was going to handle things herself," said Lily Cantrell, speaking of her daughter, Samantha O'Quin.

Cantrell, who lives near Grundy in far Southwest Virginia, sobbed over the loss of her daughter, 28, but celebrated the life of a woman who deeply loved her four children and was determined not to lose them.
A Georgia home invasion
Career home invaders break into suburban home. Female victim(probably white) escapes serious physical harm while her home was looted.Just a minor story in the Atlanta area, as common as the daily weather report.



Quote:
He demanded to know where her money was. Shocked and startled, she told him that she didn't have any money to give him.

Two other men then entered the room. One of them kept saying, "Let's just shoot [her]," according to the incident report
The suspects were described as being three black males who wore black hoodies and gloves. One was 6'1" with dreads; another suspect was 5'8" and skinny; and the third man was also skinny, 5'7" and had light black skin.
http://snellville.patch.com/groups/police-and-fire/p/armed-robber-its-nothing-personal-its-just-what-we-do