HAPPY NEW YEAR!, 2012, AD!
Today is a good day to salute
some
the cultures who have made this country and the world great with a variety of music videos. Just a small sample. Buy no means is it all inclusive.
"This destiny does not tire, nor can it be broken, and its mantle of
strength descends upon those in its service."
- Francis Parker Yockey,
Rule Britannia - Last Night of the Proms 2009
"Rule Britannia. Britannia rules the waves. Britons never never never will be slaves"
Rousing British Patriotism! It is not LondonStan there yet !
Katysuha, Russian patriotic music

Scotland the brave
"Land of the misty cloud, Land of the tempest loud, Land of the brave and proud, Land of the free"
"Summer Wages" Ian Tyson Canadian Country music
"Never hit 17 when you play against the dealer"
Same as above, but Live performance
Gotta sell them chickens, Hank Tompson and Junior Brown
Words of wisdom for you Young Uns out there:
"Well, my pappy told me as I was sittin' on his knee About the birds and the bees and such




You can do right proud in a college crowd But you ain't gonna learn that much




Get your degree in the ABC's Then dig out the cold hard facts




You've got to sell them chickens before they die And the eggs before they hatch"
Highway Patrol, Junior Brown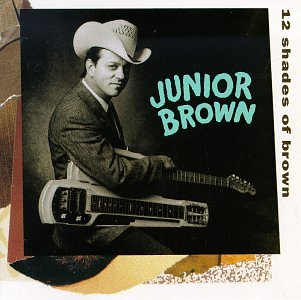 Dewey Balfa - Jai Ete Au Bal Cajun Music,(Amazing fiddlesticks!)
Wiskey, you're the devil Irish music
"Drums are beating, banners flying
the Devil at home will come tonight"
http://www.youtube.com/watch?v=_yPIC-o1O3k
Polka Medley
Hey Baby Que Paso? Texas Tornados, Tex Mex music
Dang! When I was in San Salvador in 1985 hanging out at the Zona Rosa I thought it wuz "Que Paser Baby"
Chuck Berry, Mabellene
"Nothin outrun my V-8 Ford"
"Since I lost my baby", The temptations'