A novel defense by black defendant
on trial for rape!
Hilaire Ndyat is on trial for rape.
WINNIPEG - A Winnipeg man on trial for rape claims he was
forced to have anal sex with his alleged victim against his will, accusing her of stealing his sperm so she could have a mixed-race baby.
When asked by the Crown whether he thought pregnancy could result from anal sex, the man replied: "I'm not in the medical profession.
Ndyat, a native of the Democratic Republic of Congo who moved to Winnipeg in 1996, is executive director of the Winnipeg Afro-Aboriginal Crosscultural Association and is also involved with numerous inner-city and cultural organizations and committees.
http://cnews.canoe.ca/CNEWS/Crime/2011/04/29/18084976.html
An incredible story of a black on white rape on a city sidewalk
News video link:
http://www.youtube.com/watch?v=GLjY9lHXyiA
Quote:
The 26-year-old woman was walking from a friend's house to the library when she was accosted by 15-year-old Anferney Fontenet. He pulled a scissors and said he would cut her if she screamed. Then he raped her in broad daylight as cars drove past.


Neighbors did help police catch Anferney Fontenet, who's been charged with rape and robbery. He confessed that he simply saw the woman walking down the street and decided to target her at random.

His victim, aside from being bipolar and suffering from mild autism, also uses a cane at age 26 because she struggles with her balance. That kind of defenselessness may be why she was targeted on a Toledo street.

http://www.truecrimereport.com/2010/01/anferney_fontenet_15_rapes_wom.php
Another black on white sexual homicide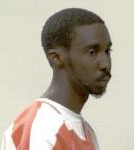 Quote:
Raleigh, N.C. —

A man charged in the 2005 stabbing death of a Raleigh woman pleaded guilty Friday to first-degree murder in exchange for a life sentence in prison rather than the death penalty.

Joseph Sanderlin, 26, was facing a possible death sentence for the Nov. 8, 2005, slaying of Lauren Michele Redman, who was stabbed and cut dozens of times inside her Raleigh apartment.

Redman, who had been a student at North Carolina State University and was a graduate of East Wake High School, had been raped and had been stabbed more than 20 times.


In a taped confession to police, Waring said Sanderlin raped Redman and that they both stabbed her.

Redman managed to crawl outside her apartment near N.C. State and ask a neighbor for help before she died.
http://www.wral.com/news/local/story/3247601/
Hurricane refugee murders benefactor
Quote:
Blair, an active member of St. Pius V Catholic Church, met the three while helping evacuees. She hired them to do yardwork and odd jobs at her house, where she lived for 40 years.

Blair was found dead in her home by one of her three daughters. She had been hit in the head and strangled, first by hand, then by a telephone cord.

Her wedding ring, jewelry, purse, computer, television, video equipment and 2000 Buick were missing.
Using a locating device in her car, police arrested the three that night at a toll booth on the West Sam Houston Parkway.

Betty Blair was a fine lady," McAnulty said. "She felt it was her obligation to give back to her community and she did that every day of her life."
http://www.chron.com/news/houston-texas/article/Louisiana-man-gets-death-in-church-worker-s-murder-1835526.php
http://off2dr.com/smf/index.php?topic=1962.0
The interracial sexual homicides of three elderly white women in North Carolina
Interracial sexual homicide of elderly white women by blacks is common compared to the reverse with white on black sexual homicide of elderly black almost unknown according to this FBI study:
Quote:
Three elderly women found dead in their beds. Three homes left unlocked and three phone lines cut or ripped apart.

For six years, residents of Shelby questioned what really happened to Margaret Tessneer, Lottie Ledford and Lillian Mullinax in the summer and fall of 2003. Despite the eerie similarities, police couldn't find evidence they needed to link the cases or even rule the deaths as homicides.

On Monday, police arrested a Gaston County man for murder and rape in one of those cases.


Borders, 50, was arrested at his Doc Wehunt Road home in Cherryville just after 10:30 a.m. Monday, charged with first-degree murder, first-degree rape and felony breaking and entering in the death of 79-year-old Margaret Tessneer.

Tessneer was found inside her Railroad Avenue home on Sept. 20, 2003. She had 25 bruises covering her body.