Stripped, beaten, gang raped, then thrown off the bridge
I am re posting this to enter it into the "black men and white women" category that I started on Jan 15th.
Interracial sexual homicides have the strongest indications of race hatred of all "street crimes".
An estimated 98 percent of all interracial heterosexual homicides involving blacks and white are black offenders raping and murdering white victims.
In all my internet searching for sexual homicides reported since 1970, I have found only one white on black example compared to hundreds and hundreds of the reverse.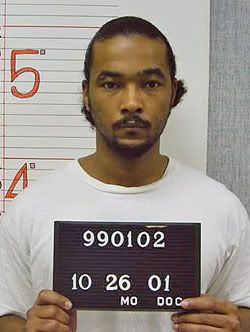 Two of the 4 murderers of the Kerry Sisters
A brutal rape and murder in a classic setting. A docudrama script made for TV or the big screen.
The Chain of Rocks bridge over the Mississippi River near St Louis Missouri
But wait!
It is a politically incorrect hate crime
and therefore it will never be immortalized on TV or on the big screen, but instead has been dropped down the memory hole, even though there is a book written about it made to order for film:
http://www.amazon.com/Rip-Heaven-Memoir-Murder-Aftermath/dp/0451210530#reader_0451210530
.
Ironically the sisters were returning to the abandoned bridge to show their cousin a graffiti, poem on racial harmony that they had written there earlier:



"United as one, we've got to stop killing one another. You don't have to be black or white to feel prejudice. To fall in love, experience pain, create life, to kill or to die. You just have to be human."


The sisters, both graduates of Hazelwood East High School, were stripped, beaten and raped before they were shoved off the bridge into the Mississippi River. Their cousin, Tom Cummins, 19, was forced to watch, then ordered to jump into the river. He survived.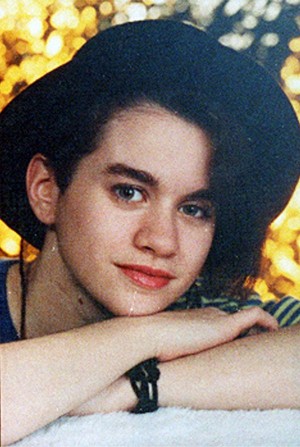 Robin Kerry, 19, and Julie Kerry, 20, raped and murdered on the old Old Chain of Rocks Bridge in 1991.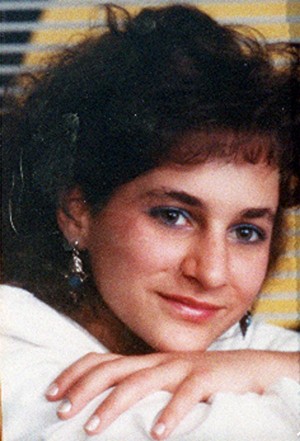 Read more:
http://blogs.kansascity.com/crime_scene/2009/05/missouris-other-execution.html#ixzz1f3qYkZPW