12 more brutal attacks against elderly whites by black thugs
While 82 percent of all elderly white women who are raped and murdered,(sexual homicide), are raped and murdered by black men, there are no stats that I could find about the documented percentages of black offenders in other kinds of interracial violence against elderly white victims
But there is no doubt these percentages are way above the black male US population base of 5 percent
Here are a few examples:
88 year old white woman murdered and raped by black thug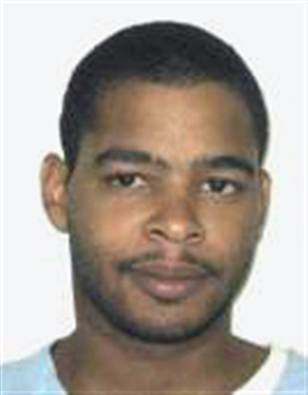 Jerry Terrell Jackson broke into the apartment of
88 year old seamstress Ruth Phillips
in Williamsburg. When she awoke and found him rummaging through her purse, she offered him anything if he would leave.
Instead, he put a pillow over her face while he raped her, causing her death by asphyxiation. Jackson then fled in her car and used the $60 he stole from her apartment to buy marijuana......

http://www.clarkprosecutor.org/html/death/US/jackson1266.htm
victim Ruth Phillips W / F / 88
80 year old white woman robbed and raped in her condo by black thug

Quote:
Clinton Township police are searching for a man they say is responsible for robbing and raping an 80-year-old woman at the Heritage Estates senior living condominiums.

Now you never fell safe in your house. But to add this traumatic event to it is just sickening," Posavetz said.

The woman was getting medical attention. The woman had described her attacker as black and about 6 feet tall.

Trial news coverage shows the victim to be white.
http://www.clickondetroit.com/news/Elderly-Victim-Testifies-In-Clinton-Township-Robbery-Rape-Case/-/1719418/4198652/-/118rl75/-/index.html
Elderly WW II vet brutally murdered in his own home by black thug
The DeQuinzio murder shocked Chambersburg and had stymied detectives since they responded to his home Nov. 15, 2002, and found the World War II veteran and retired state employee dead with his neck slashed and his new car missing.
DeQuinzio, who was known as Ralphy and whose Chambersburg roots ran 50 years deep, was described by friends and family as a "beautiful" person.
http://www.nj.com/mercer/index.ssf/2008/01/man_and_women_charged_with_deq.html
http://www.nj.com/mercer/index.ssf/2008/01/cold_case_detectives_close_to.html
Elderly white couple burned alive by black thug
Quote:
Stanley Bedford was sentenced to life in prison Thursday after the jury could not reach a unanimous decision on the death penalty.

43-year-old Stanley Bedford of Portales was convicted June 14th of charges including two counts of first-degree murder.

The bodies of 70-year-old Odis Newman and his 69-year-old wife, Doris, were found March Third, 2005, in the trunk of a burned car.




Authorities allege they were alive when they were stuffed in the trunk.

Read more:

http://www.koat.com/news/13583238/detail.html#ixzz1YntC8MwM
http://www.newschannel10.com/story/6661692/portales-man-convicted-in-burning-deaths-of-couple?nav=menu429_2&redirected=true
Black thug beats elderly white woman to death with hammer in her own home
Jacksonville police this afternoon announced the
arrest of a lawn man in the December slaying of 82-year-old Renie Telzer-Bain,
who was found beaten to death in her Goodby's Trace Drive home.
King, of the 1300 block of West 16th Street, is charged with murder in the slaying. He's also charged with burglary, dealing in stolen property, giving false verification of ownership of pawned items and vehicle theft. The stolen property and false verification charges are connected to a gold bracelet of Telzer-Bain's that detectives found King pawned 10 days after slaying.
King is also charged with pawning items stolen in an Oct. 8 burglary to the home next door.
Read more at Jacksonville.com:
http://jacksonville.com/news/metro/crime/2010-02-05/story/detectives_arrest_lawn_man_in_slaying_of_82_year_old_jacksonville_#ixzz1YFfMYgBW
Prosecutors began to lay out a death-penalty case Tuesday against a Jacksonville man charged with
beating an elderly woman to death with a hammer during a burglary
at her Mandarin home.
Cecil Shyron King, 41, is accused of hitting Renie Telzer-Bain, 82, at least 17 times, striking her head, neck and back, in December 2009.
http://jacksonville.com/news/crime/2011-04-05/story/trial-begins-jacksonville-suspect-elderly-womans-hammer-beating-death
Black thuggets beat elderly white man to death with sledge hammer
Two Dallas women, ages 18 and 19, have been arrested in the bludgeoning death of a
67-year-old Plano man,
Plano police said Friday.
Paul Halperin, who lived in an apartment on Alma Drive in north Plano, was found dead at about 8 a.m. Thursday of blunt-force head injuries, police said.
Officers found the victim in the bedroom, wrapped in a blood-soaked sheet.
"They also observed blood splatter on the wall and a sledgehammer with a wooden handle," according to the one-page affidavit."The white male subject was obviously dead."
McWay was driving Halperin's silver, four-door Hyundai, according to her sister, the affidavit says. Police said the women had some of his belongings in their possession, although they wouldn't elaborate
http://www.dallasnews.com/news/community-news/plano/headlines/20110527-2-dallas-women-arrested-in-death-of-plano-man-67.ece
87 year old white woman murdered in her garden by black thug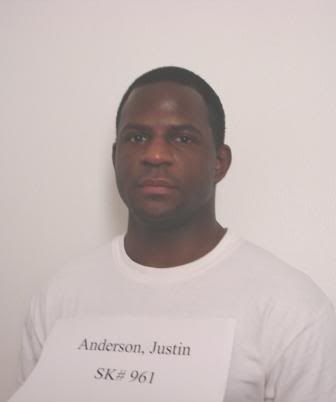 Facts of the Crime:
Date of Crime: 10/12/2000
Anderson approached 87-year-old Clara Creech while she was gardening in her yard. Anderson shot Creech in the head and then burglarized Creech's home.
During police questioning, Anderson admitted killing Creech, told police there was no particular reason why he choose to kill Creech, and then led police to the gun he used to kill Creech.
Anderson was also found guilty of attempted capital murder for shooting Roger Solvey during a robbery that occurred less than a week before killing Creech
* County of conviction: Lafayette
* Number of counts: One
* Race of Victims: White
* Gender of Victims: Female
* Date of crime: 10/12/2000
* Date of Sentencing: 01/31/2002
77 year old white woman beaten to death in her home by black thug
The judge did not explain why he handed down a lesser sentence, but said
the crime was "particularly heinous, cruel and depraved,'
' and that there was no reason for Bridge to do what he did to Reuter, whom the judge called a good Samaritan.
Bridge on Oct. 4 told Turnbach that he
beat Reuter with a fireplace bellows and poker and stabbed her with a knife he grabbed from her kitchen
after she let him into her Chestnut Street home on a spring day in 2004 when he was canvassing her neighborhood for magazine sales.
DOVER TOWNSHIP --When Janet Hansell looks out the window at the blue-shingled house across the street, she feels a now-familiar pain.
"It's a heartache," Hansell said, gesturing in the direction of the home where her friend, 77-year-old Shirley Reuter, used to live. "This was the worst thing in the world. I have to look across the street and think about it all the time."
A year ago, on June 9, Reuter was beaten and stabbed to death after she let a 17-year-old door-to-door magazine salesman into her home when he asked for a drink of water and to use the bathroom.
Memorial service for elderly white victim
http://www.app.com/apps/pbcs.dll/article?A...7/NEWS/60107001
Another dead link. Crime dropped down the Memory Hole.
White grandmother abducted and murdered by black thug
September 29th 2011
One of three suspects involved in the kidnapping and slaying of a Henderson grandmother faced a judge in the first day of his trial yesterday. John Freeland Jr. gave four conflicting statements to authorities shortly after he was arrested in 2009. But after he was told to take a polygrah test he said he pulled the trigger that shot
Carolyn Ward, 61,
in the head killing her. ....
http://jacksonnewsnow.com/articles/local-news/day-1-in-freeland-trial-witnesses-testify
http://www.jacksonsun.com/article/20110927/NEWS01/109270320/Marcus-Thompson-enters-plea-killing-Carolyn-Ward?odyssey=nav%7Chead
Dead links to a brutal interracial crime story only 5 months old!
Evidently embarrassed "journalist at the Jackson Sun evidently could not wait to drop this politically incorrect crime down the Memory Hole
However Murderpedia saved the info about the murder of this woman by this black thug: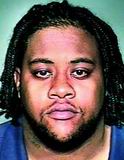 http://www.murderpedia.org/male.F/f/freeland-john.htm
Several people testified about Ward(the white victim), saying she was a caring person.
Her nurse likened Ward to a character from "The Andy Griffith Show."




"If anybody were to close their eyes and think about (Ward), they would think about Aunt Bee — the sweetest, most giving person God could create," Rhonda Hunt said.




A principal at an elementary school where Ward volunteered said she tutored children and bought clothing items for kids in need. The 300 children at the school affectionately called her "Granny," said Jimmy Dyer, the now-retired principal of West Chester Elementary School in Henderson.
Kindly 82 year old white widow brutally murdered by black neighbor in her home
A familiar story of an elderly white widow who outlived her husband staying in the family home as blacks move into the neighborhood.
A very similar case
here
in a brutal St Louis home invasion.
Also, I have reviewed a dozen stories about this crime and this is the only one that mentions

offhandedly

that the perp was black and the victim white
.The censorship of the racial identities of those in violent interracial crimes is a cardinal value of the Corrupt Liberal Media. Because of this cowardly censorship, only a small fraction of the black on white violent crimes are ever revealed as interracial to the "peoples right to know"


Police say bloody sneakers, other evidence tie teen to Clairton widow's slaying



Detectives were able to tie a 15-year-old Clairton boy to the killing of his kindly, 82-year-old neighbor by matching his thumb print to one left on her bloody telephone, according to court papers.


Police said they also discovered a pair of blood-spattered Nikes in the home of Johnie "Trey" Washington III and interviewed two witnesses who told them he was driving around in Florence Ranta's car after neighbors found her beaten and stabbed in her house on Oct. 6.

She died Oct. 10 at Mercy Hospital.

The slaying has generated grief throughout the community for both the victim, a white-haired, sweet-natured widow who went to church every day, and the accused, a respectful, well-dressed boy raised by his mother and grandmother just a few doors away.
"This isn't a black and white thing," she said, heading off questions about race because the teen is black, Mrs. Ranta was white and racial tension has been an issue in Clairton in the past. "This is a community thing. We're sick about this.

This doesn't make sense."
It doesn't make sense only if you are unaware of the racial realities of interracial eldercide.

"The motive for the crime appears to be robbery, police said."
Yeah, the motive for the robbery was "robbery." But what about the motive for the brutal murder?


Quote
But, neighbors asked, why choose Mrs. Ranta? The suspect knew her and cut her tiny plot of grass on occasion, but beyond that the two did not have a relationship.
Why? Why? It is such a mystery!

Mrs. Ranta was also the type of woman who probably would have given a thief her car if he wanted it, friends said. A deeply religious woman, she walked to church every morning -- "a distinctive, fast-paced walk," said Father Zelik -- to open the building and prepare it for services.

At home, she diligently kept up her property, tending her flower beds and her lawn. She was alone since the death of her husband in 1989 and her adult daughter in 1990, but she kept the two-story brick house immaculate despite the decay around her.
http://www.wpxi.com/news/news/clairton-teen-charged-with-82-year-old-neighbors-d/nGfsQ/
Read more:
http://www.post-gazette.com/pg/07291/826406-55.stm#ixzz1ZBLhq9vq
http://www.post-gazette.com/pg/11125/1144385-100.stm
Elderly white woman beaten, raped and left to freeze to death in the snow
Quote:
A 61-year-old woman who was raped and abandoned outdoors in frigid temperatures was able to describe the assault and her attacker before she died of exposure, police officer testified Thursday at a hearing for the man accused of the crime.

Denver police officer Michael Oestmann said he found a partially clothed Judith Pyle between trash bins in an alley near the 3500 block of Clayton Street after he was sent to the area Dec. 9 on reports of a woman screaming for help.

"

She said she saw the suspect when she got off a bus and that he followed her, pushed her into the alley, held her down and . . . raped her," Oestmann said.



Pyle also told the officer that she was cold and unable to get up, but described her attacker as a black man in his 50s, wearing a tan jacket with a hood.

He had been released three weeks before Pyle was attacked, after pleading guilty to attempted escape for another parole violation.
http://www.rockymountainnews.com/news/2008/feb/29/man-faces-trial-in-slay-case/
92 year old white woman murdered in her home
Quote:
CHARLOTTE, NC (WBTV) - 92-year-old Mildred Clontz had to be a tough woman. She was able to give police a description of the man who left her to die in her east Charlotte home in 2008.

50-year-old Gordon McMullen was just convicted last week and sentenced to life in prison. Police said he stabbed Clontz in her kitchen after ambushing her outside. He stole her purse and cell phone.

Clontz had just returned from Midwood Baptist Church, where she was an active member.
http://www.wbtv.com/story/14665830/family-tells-of-obstacle-in-tracking-a-killer?clienttype=printable