7 more brutal attacks by black thugs against white women
Another black thug guilty of a brutal sexual homicide of white woman
A reminder:
White on black murders, rapes, and sexual homicides are extremely rare compared to black on white violent crimes of this nature.
This is compelling evidence that a racial animus by the violent black criminal is manifested in violent interracial crimes against whites. The cases that are highlighted on this blog are but a small fraction of the total. The rest have disappeared down the Memory Hole in dead links or where the racial identifications of the parties involved is censored from view by a corrupt "liberal" media.
This is the Greatest Story Never Told.
Quote:
ORANGE PARK, Fla. -- Within hours of receiving a positive match of DNA evidence, a registered sex offender living in Orange Park was arrested and charged with killing a woman at the Wells Road Veternary Clinic last month.

"She was sexually assaulted, and it was semen evidence that was found at the scene that contained his DNA," Beseler told Channel 4's Scott Johnson.

Officials said the 25-year-old vet clinic employee from Middleburg died of blunt trauma.

Prosecutors told the jury Boyer was bashed in the head with a fire extinguisher and sexually assaulted.

"There was extreme blunt force trauma to the head and obviously tremendous amount of blood loss," David Krika, a former Clay County deputy who was the first law enforcement officer on the scene, testified.

Jackson served 20 years on a 1986 conviction for rape and sexual battery in Duval County and was on probation living in Orange Park.
http://www.firstcoastnews.com/news/local/story.aspx?storyid=152272
http://www.firstcoastnews.com/news/local/story.aspx?storyid=159619
"He forced her 4 year old son to watch as he raped her for hours"
Quote
Lafayette Police say a homeless man broke into a woman's apartment, then forced her son to watch as he raped her for hours.

Along with the victim's detailed description of her attacker, who she claims she has seen before at a nearby shelter, her son, 4, was allegedly a forced eyewitness of the attack.

"He gave a very good description of what had happened, what he had seen his mother go through," said Pinkard.

Police say the attack happened just before 7 a.m. on June 17. The boy and his mother were getting ready to leave their apartment when, according to court documents, Dash, 25, came out of hiding.

"She was treated and released, but the issues she may have down the road will require follow-up visits," said Pinkard.

He continued, "It is starting to sink in, what has happened, and she is doing as good as she can be.
http://www.fox59.com/news/wxin-lafayette-rape-lafayette-woman-says-man-forced-her-fouryearold-son-to-watch-her-rape-20110623,0,3299857.story
Ten to one the victim was white but the Corrupt Liberal Media wont identify her race to minimize the public's knowledge of the frequency black on white interracial rape.
Quote:
Lafayette, Indiana
The racial makeup of the city was 88.91% White; 3.22% African American; 0.37% Native American; 1.22% Asian; 0.04% Pacific Islander; 4.61% from other races, and 1.62% from two or more races.
White woman beaten to death with a hammer
I
n this story the Corrupt Liberal Media inadvertently identifies the race of the white victim. Otherwise it would have been censored as usual
Quote
ELIZABETH — The man accused of killing a 60-year-old Elizabeth woman seven years ago may face a third trial on the same murder charge, after a state appellate court reversed his conviction today.



Suttle was arrested in 2004 after his jacket and bloody footprints were found in

Lois Kukowitz's

apartment the night she was found dead. Her head had been hit nearly 20 times with a hammer.



Suttle then disappeared for a week and a half and later told a jury that because he was black and the victim was white, he feared he would be wrongly blamed for the crime.....
http://www.nj.com/news/index.ssf/2011/06/man_accused_of_killing_60-year.html
Murdered and raped at the mall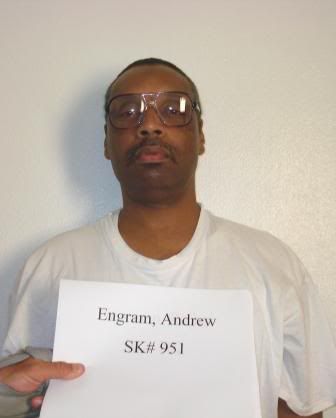 Workers at the mall found
Laurie White, 26
, hanging inside a tent filled with lawn furniture, an electrical cord around her neck.
Semen and pubic hair on the victim linked Andrew R. Engram, a habitual offender convicted of a murder in 1976, to the crime. "You saw the images of the cord around her neck, her throat slashed, her own pants stuffed on her head," Johnson said. "But that wasn't the worst -- she lived through most of it."
Personal Inmate Information
DOB: 10/16/1954
Race: Black
Gender: Male
Crime and Trial Information
* County of conviction: Pulaski
* Number of counts: One
* Race of Victims: White
* Gender of Victims: Female
.
http://www.cncpunishment.com/forums/archive/index.php/t-1836.html
5 year old white child raped and murdered
An inmate who served time with Lindsey Bruce became the first in a possible string of prisoners expected to say Bruce confessed to killing
5-year-old Emily Rimel
more than two years ago.
"He came to me because he was nervous and didn?t know who to turn to," the inmate said.
"He said he raped her and he killed her. He said he cut her head off."
http://beta.wosu.org/news/2007/04/05/convicted-child-killer-sentenced-to-life-without-parole/
Another brutal black on white home invasion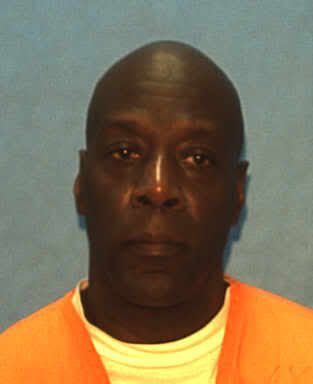 http://www.newschief.com/article/20110625/NEWS/106255022/1021/news01?Title=Victim-testifies-in-brutal-murder-rape
BARTOW -- The 28-year-old woman walked into the courtroom to again confront the man who broke into her home, raped her and beat her fiance to death.....
Using a tire iron, Mark Anthony Poole repeatedly struck the woman's 24-year-old fiance, Noah Scott, in the head as he tried to save her from being sexually assaulted.
olding back tears, the woman told jurors how Poole shoved a pillow against her face and began his brutal home invasion attack in October 2001 at the Orangewood Village Mobile Home Park on North Florida Avenue.
She begged Poole to not hurt her because she was pregnant. He used the tool to strike her head multiple times.
After stealing some video games and game equipment, he went back to fondle the woman and say, "Thank you."
The woman received nine cuts to her head with some so deep that her skull was exposed. Their son was delivered successfully months later
.
In those comments, the woman spoke about the enduring pain of the attack and her fight to break out of a reclusive shell. "I am still after almost 10 years having nightmares and panic attacks" she wrote.
She continues to experience headaches and dizzy spells from her injuries. She wrote that she feels fortunate to not have brain damage and that she didn't lose her son.
"I still wonder why this happened, and what would life be like if Noah was still alive," she wrote.
"My son is a true miracle, and I am so grateful that I still have him. My son is my strength."
Quote:
Cindy Scott wrote that her son was a giving, compassionate man with

"beautiful blue eyes"

and a "brilliant smile."
http://www.newschief.com/article/20110625/NEWS/106255022/1021/news01?Title=Victim-testifies-in-brutal-murder-rape
Familiar story: Black ex-employee returns to the workplace to murder white victim
TREVOR, Wis. —
Mary Hutchison's paralyzing fear was that she'd die working late at Burger King.
The 45-year-old former Burger King manager and mother of three had been pistol-whipped with such force in a late-night robbery that she lost hearing in her right ear.
Nine months later, she pushed aside that memory — for which she was seeing a therapist — to fill in at a Burger King in nearby Lindenhurst, Ill. On Nov. 27, 2006, while working alone in the 4 a.m. darkness, her worst fears barged in the back door. A former employee stabbed her 21 times before strangling her with her bow tie, police reports say.
http://www.usatoday.com/money/industries/food/2007-12-12-fast-food_N.htm