The Chuck E Cheese Massacre and 3 other black mass murders of white employees
I digressed again. These cases just came across the radar. I will return to the black men white women theme soon
These cases of mass murders in the workplace will be archived
Here
.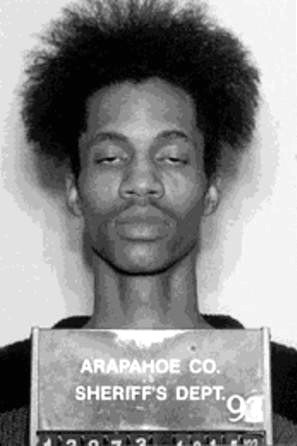 AURORA, Colo. — A former kitchen worker who had been fired was arrested in
a shooting rampage at a family restaurant that left four employees dead,
authorities said Wednesday.
A fifth employee survived despite being shot in the jaw, and managed to alert police.
Nathan Dunlap, 19, was being held for investigation of four counts of first-degree murder in the slayings Tuesday night at the Chuck E Cheese restaurant in this Denver suburb. The victims were shot in the head.
"It appears he may have held a grudge over his firing and went in and . . . shot the five employees," said Mike Stiers, chief of the Aurora Police Investigative Division.
The Colorado Supreme Court today upheld the conviction of
an ex-emloyee
, Nathan Dunlap in the 1993 slayings of four employees at a Chuck E. Cheese restaurant in Aurora and ordered that the court set a date for Dunlap's execution.
Killed in the Dec. 14, 1993, shooting spree were (four white employees)
Ben Grant, 17; Colleen O'Connor, 17; Sylvia Crowell, 19; and Margaret Kohlberg, 50.
The Katies Lounge Massacre in Texas

Wearing ski masks and brandishing handguns, Mosley and his uncle Ray Don Mosley, entered Katies' Lounge in Kilgore as night waitress Sandra Cash was closing up for the evening. Ray Don, the first to burst through the door, approached Cash and demanded the money.
As Cash slid a box containing money toward Ray Don, he shot her twice. DaRoyce Mosley shot the four customers who were at the lounge, Patricia Colter, Duane Colter, Alvin Waller, and Luva Congleton. All four customers died while Cash's injuries left her permanently paralyzed from the chest down
. Despite her shock-induced state, Cash still managed to call 9-1-1. During police questioning, Mosley later admitted the shootings. Ray Don Mosley, who had a prior history of theft, trespassing, and interfering with police apprehension, and was on parole at the time of the murders, pleaded guilty to murder and was sentenced to life in prison. Marcus Smith, another accomplice, was given a two-year sentence.
Patricia Slack Colter W / F / 53
Duane R. Colter W / M / 44
Luva Congleton W / F / 68
Alvin "Buddy" Waller W / M / 54
http://www.clarkprosecutor.org/html/death/US/mosley1094.htm
Fired black thug returns to work place to murder 4 whites in South Carolina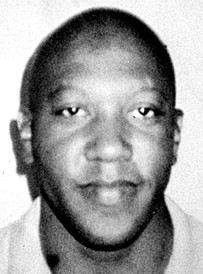 Wise was a 6-foot-4 ex-con who weighed in at more than 250 pounds and spent almost 15 years cleaning up his life, but still seemed to enjoy intimidating co-workers by talking about his time in prison for breaking into a house and robbing a bank.
After 4 years working at the Aiken Lawn Mower Ignition Plant, he was fired after a violent confrontation with a supervisor. He returned to the plant weeks later for revenge.
Security guard Stanley Vance watched Wise pull up in his car at the 3 p.m. shift change and, armed with a semiautomatic pistol, Wise fired a bullet into Vance's chest, yanked out the phone lines in the guard shack and told the guard "I got things to do."
Entering through a side door, witnesses testified Wise went directly to the personnel office and shot 56-year-old Charles Griffeth twice in the back. Griffeth had fired Wise two months earlier. Next up was the tool and dye area, where Wise had hoped to work. He began firing his pistol at everyone around, killing 30-year-old David Moore and 31-year-old Leonard Filyaw and wounding two others. By then, panicked workers were scrambling to get out. Wise kept going, finding 27-year-old Sheryl Wood, who got a quality control job he wanted. He shot her in the back and leg, then put a bullet in her head.
Victims:
Sheryl Wood W / F / 27
Charles Griffeth W / M / 56
David Moore W / M / 30
Leonard Filyaw W / M / 31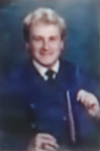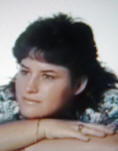 http://www.clarkprosecutor.org/html/death/US/wise992.htm
Fired black thug murders 5 white "racist devil" employees
FORT LAUDERDALE, Fla., Feb. 10—
A man who killed five former co-workers left a suicide note saying he wanted
"to punish some of the cowardly, racist devils"
responsible for dismissing him from his city job, the authorities said today.
The gunman, Clifton McCree, who was black, fired at least 13 bullets into an all-white group of parks employees on Friday, then killed himself with a bullet to his head, the police said.
Mr. McCree, who had worked with all the employees except one, shot them as they sat at a conference table eating breakfast. The workers cleaned city beaches and parks.
"I'm glad I did it," he wrote in the letter, found in his pants pocket
.
That letter, his personnel file and a recording of a 911 call were released today by the police and other city officials.
Mr. McCree, 41, was dismissed because he had failed a drug test. He said in the note that the test was unfair.
http://www.nytimes.com/1996/02/11/us/florida-killer-said-victims-were-racists-police-say.html?sec=health
Clifton McCree's victims -
Joe Belotto, Mark Bretz, Ken Brunjes, Tim Clifford, and Don Moon Jr.