A dozen more cases of interracial beatings and murders of white victims
Almost all of these violent crimes would have been federal civil rights violations under the "Streets Theory" of Civil Rights law if the racial identities of the participants were reversed:
The Streets Theory of Civil Rights Law:
Quote:
A classic civil-rights violation occurs when a person is targeted because of his or her race while trying to engage in a federally protected activity, such as voting or riding on public transportation.

But Bradley Schlozman, a former acting head of the Justice Department's civil rights division, told Yahoo News that in the past, courts have found that

using a public sidewalk can qualify as a protected activity

.



"

Under 'streets theory,' individuals have been prosecuted for targeting a minority(but not whites

)

on the basis of his or her race because they didn't appreciate that they were being on the streets," Schlozman said. "

One of the recognized civil rights is being able to walk the streets."
Ironically,this quote is from and article about charging a white/Hispanic neighborhood watch observer with federal charges of violating the civil rights of a black teen killed in an altercation, even if the evidence shows that the killing was justified under Florida's Stand Your Ground Law:
http://news.yahoo.com/blogs/lookout/federal-probe-could-hang-whether-trayvon-martin-targeted-171734876.html
White couple murdered by black thugs for walking in a public park in Oklahoma
Quote:
Two victims of an execution-style killing were apparently out on a romantic stroll Sunday night when they were "senselessly" gunned down, police said.

Carisa Horton, 18, and Ethan Nichols, 21, were found dead Monday morning at Hicks Park in the 3400 block of South Mingo Road. Horton was a week away from turning 19.

"These kids appear to be innocent folks, and these suspects appear to have ambushed them," Sgt. Dave Walker said.

Darren Price, 19, and Jerard Dwaine Davis, 21, have been arrested on two complaints each of first-degree murder and robbery. They are being held without bail.

Police said the victims were forced to their knees and executed after the robbery.

Nichols and Horton arrived at the park to take a walk at about 9:30 p.m. Sunday, Walker said.

Both Davis and Price told police that they ambushed the couple in the park with a motive to rob them but then decided to execute them, according to police reports. ........
http://www.tulsaworld.com/specialprojects/news/crimewatch/article.aspx?subjectid=450&articleid=20110920_450_0_Twomen973426
White victim beaten unconscious then killed by car on city street in Kansas
Quote:
Isaiah N. Betts asked for a second chance Friday, and a Jackson County judge gave it to him.
Betts was placed on probation after pleading guilty to involuntary manslaughter for punching and knocking a man unconscious on a downtown street in April.

The victim, Dwayne E. Smith, then was hit by a car and killed.
http://www.wopular.com/probation-granted-involuntary-manslaughter-case-0
http://www.pitch.com/plog/archives/2009/11/19/killa-city-teen-pleads-guilty-in-homeless-mans-death
Racist beatings of whites walking on a public street return to Denver
A return to a racist blitz by black thugs from 2009 when whites were brutally beaten on the streets of Denver in dozens of brutal attacks
Two white pedestrians beaten by black mob
Quote:
DENVER -- Nick had been celebrating his birthday and was walking home in downtown Denver with a friend Sunday night when four young men and a woman approached.



One of the men asked for a cigarette and Paul gave him one."

From the get go, they started being aggressive," Nick said. "Then all four of the guys were giving Paul a hard time about giving them all a cigarette



.""Paul told me that there was a girl in the group and she put her hand on his shoulder," Nick said. "And then one of the guys got all angry, thinking that Paul was hitting on their girlfriend, which wasn't the case. We were just walking home.



""I think they were making up excuses to get all aggressive with us,

" Nick said."I was actually trying to diffuse the situation, telling them 'Hey, I'm sorry if we offended you. We just want to get out of here,' because I didn't know what they were so pissed about,"

Nick said.Nick said he thinks he was hit from behind."I was sucker punched," he said. "I was just blindsided."Nick regained consciousness at Denver Health Medical Center. He said he was so dazed he had trouble recalling his Social Security number for a hospital staffer

"

Before I knew it, I was knocked out,"

Nick told 7NEWS on Wednesday.



Nick said he woke up in the hospital with two black eyes and a painful neck. He and his friend, Paul, who was also beaten, spent the night in neck braces at the hospital and were released the next morning

........
Larger black mob attacked other white victims earlier
Quote:
Denver police said the aggravated assault on the two men has similarities to a larger group attack that occurred 15 minutes earlier and two blocks away on the 16th Street Mall at Arapahoe Street. In that incident, as many as 15 teens attacked four men at about 10:45 p.m.


At some point, a sheriff's van drove by and the teens scattered.

The method of the attack has some similarities to a string of racially motivated robbery-assaults in downtown Denver in 2009. Thirty-five black men and women were arrested and prosecuted for the blitz attacks against largely white male victims.

In one 2009 attack, a male victim told police that a woman walked up and began talking to him on the street.Suddenly, a black man stepped up and demanded, "What the (expletive) did you say to my girl?" Instantly, the man said, someone punched him and then other attackers pounced, pummeling him to the ground, according to court records

.In recent months, police have been combating other attacks in the downtown area.There was a series of brutal attacks in the Capitol Hill area in July, when robbery gangs used baseball bats to beat victims, often couples who'd just left restaurants or bars, police said.
with video:
http://www.thedenverchannel.com/news/29182455/detail.html
Black thugs attack whites walking on a public street in Illinois
Quote:
DECATUR - Raymonce Thomas, 17, one of five teens arrested for beating and stomping a 16-year-old MacArthur High School student, in an incident captured on a cellphone video, was arraigned Friday on two counts of mob action.




At 3:20 p.m. Aug. 26,

Thomas and the four others allegedly surrounded the 16-year-old victim as he was walking near the high school,

according to a sworn statement by police detective Doug K. Allen. The victim then was punched by one of the teens, knocking him to the ground.

The victim was "hit, kicked and stomped on by a total of five black males," according to the statement by Allen, the police liaison officer at MacArthur. The victim and five witnesses identified Thomas as one assailant. The victim suffered injuries to his ribs and jaw area.

The video shows a male punch the victim, knocking him to the ground. Then that man and one other punch and kick him. The video then shows "numerous other hands and feet, hitting and kicking at (the victim) ... Raymonce Thomas is seen with his feet standing right next to Keller's head."

The second count of mob action against Thomas stems from an incident about 15 minutes later, about a half mile northeast of the school.



After beating up the 16-year-old "Thomas and his friends then followed another group of three white males

to (the 1600 block of) North Walnut Grove, where they argued." One of Thomas' group then punched a teen in the other group.

"

Thomas and the three remaining friends then jumped in and also attacked this white male," according to Allen's statement. When the other two white males tried to pull their friend away, they were "also attacked by Raymonce Thomas and his four other friends."
http://www.herald-review.com/news/local/article_9c0a968a-db70-11e0-b915-001cc4c03286.html
Bicyclist attacked in Chicago on lakeside bike path
Quote:
....Dave Coxhead, 37, said he was riding home to Hyde Park from the Illinois Institute of Technology campus at about 9:30 p.m. when "a group of about seven kids" crossed over the path in front of his bicycle, forcing him to slow down.



"One of them took a rifle and swung it at me and hit me above the eye," Coxhead said in an interview. Knocked off his bike, Coxhead lay on the ground as the youths kicked him.


That youth, he said, was the one who yelled "Give me your (stuff)" as he was being kicked on the ground.
"All I had was a backpack full of textbooks," said Coxhead. "They took the backpack and my bike and ran off."
......
http://www.chicagotribune.com/news/local/breaking/chi-4-juveniles-charged-with-mugging-lakefront-bicycle-rider-20110901,0,3070821.story
White man killed on the street in Pennsylvania for telling black driver to slow down
For blacks with a racist chip on their shoulder any "disrespect" from a white, no matter how minor, is cause for the white to be killed. A similar killing happened in, Florida when a white victim was murdered after telling a car full of blacks to "hurry up" when they were rudely blocking cars from leaving a parking garage.
LINK
"I just started screaming and screaming, 'Someone call 911,' and since no one was answering me or doing anything, I had to pick him up and put pressure on his heart and his back to keep the blood from coming out," he said. "I was just hoping my brother wasn't going to die. He's like a brother to me. He's always protecting me."
"I heard gunshots, I come outside and I seen everybody running down the street," said Rees' aunt, Laurie Schmitt. "I seen my sister, Lori, bawling -- 'My son, he got shot, he's dead.' "
Read more:
http://www.wtae.com/news/29033666/detail.html#ixzz1WieGIIOl
88 year old Ohio woman brutally beaten and robbed in parking lot of retirement home
Quote:
Police said Tuesday that they arrested a man in connection with the beating and robbery of an 88-year-old Ruth Haukedahl, in the parking lot of a north side retirement home.

While lying on the ground with broken bones, a man stole Haukedahl's purse and car keys before fleeing in white Ford Crown Victoria driven by another man.

Police identified the suspect in the case as Rick D. Marshall, 38.
http://www2.nbc4i.com/news/2010/may/25/man-arrested-connection-robbery-88-year-old-woman-ar-88160/
Cancer researcher murdered on the street in Baltimore
Quote:
Baltimore police say John Wagner and Lavelva Merritt were "hunting to rob someone" on Sunday night.

Around 11:30, they ran into Stephen Pitcairn.

The Jupiter man, a Johns Hopkins University researcher with dreams of finding the cure to breast cancer, was walking on Baltimore's north side talking on the phone with his mother.

Even after he followed the two career criminals' orders, police allege that one of them stabbed him in the chest.

All the while his mother, Gwen Pitcairn, listened as her son - just two days shy of his 24th birthday - pleaded with the robbers .

Afterward, the pair went home, apparently so proud of what they had done they

bragged to witnesses, saying they had robbed and "hurt" a "white boy,




" according to the court records.
http://www.palmbeachpost.com/news/crime/two-charged-in-stabbing-death-of-jupiter-man-824383.html?cxntlid=cmg_cntnt_rss
Stephen Pitcairn (left) worked in a Johns Hopkins research laboratory studying breast cancer, university officials said.
Man found "bloody and unconscious" in parking lot in Kansas
Quote:
KANSAS CITY, Mo.— After only one day of trial, the prosecution rested its case against Stanford Griswold. Griswold is charged with involuntary manslaughter in the death of 24-year-old Brian Euston. Griswold's defense attorney is expected to give his opening arguments Wednesday morning



Euston, the man Griswold is charged with killing, was found bloody and unconscious

on October 10, 2010 outside of America's Pub by Westport security. He died of his injuries a few days later
http://pvpost.com/2010/10/13/son-of-eustons-hardware-owners-dies-after-westport-beating-1473
http://www.fox4kc.com/news/wdaf-trial-set-to-start-in-westport-beating-death-20110912,0,5141689.story
http://pvpost.com/2010/10/13/son-of-eustons-hardware-owners-dies-after-westport-beating/
Disabled white man walking home from nearby bike shop
gunned down by black thug
in St Louis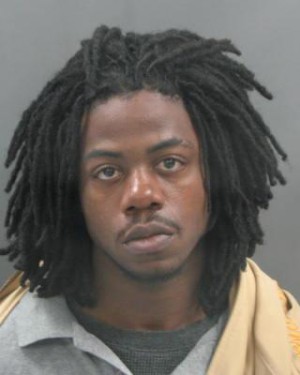 Quote:
A St. Louis man was sentenced Friday to life in prison without the possibility of parole after being convicted in July of first-degree murder, first-degree robbery and two counts of armed criminal action.

Laron Hart, 19, of St. Louis, was convicted in the death of Alan Sindelar, 43, of the 4600 block of Wilcox Avenue. Sindelar was gunned down in the 3400 block of Morganford Road on Jan. 14, 2010, as he was walking home from a nearby bike shop.
http://www.stltoday.com/news/local/crime-and-courts/article_4f2759c8-db09-11e0-9200-001a4bcf6878.html
Young black thugs beat elderly man on a public street in Chicago
Wife in denial spouts liberal line about crime not being racially motivated.
Quote:
(CHICAGO) (WLS) -- A 61-year-old Chicago man is in serious condition after being attacked with a brick.

Police say the man was walking along the 3800-block of West Grand shortly after 7 p.m. Thursday night when three teenagers hit him on the head with a brick. Police say the attackers were between 13 and 15 years old.

The motive appeared to be robbery, but nothing was taken.

Police are still looking for the suspects.
http://abclocal.go.com/wls/story?section=news/local&id=8340531
Quote:
He fell to the ground and suffered a blow to the right upper side of his head and fractures to his face, she said.
He was undergoing a second CT scan and also suffered bleeding on the brain.
Asked why her husband was attacked, she said it was a "good question" and she did not think it was racially motivated.
This Chicago media only inadvertently reveals that this crime was interracial by publishing these quotes. Censorship of the racial identities of the parties in interracial crimes is SOP for most news media outlets.
13 year old girl murdered on jogging path in Ohio
Quote:
Kenney went jogging around the water reservoir near her home in the 5900 block of Winton Ridge Lane Saturday afternoon and never returned home. Her parents knew her route, and when she didn't come back, they called police.

Police issued a critical missing alert for her, but it was called off Sunday morning after a body was found near Winton Road .Esme Kenney, 13, was found murdered Sunday morning near Winton Road. She was a double major in voice and cello at SCPA and was in the school choir.



Police aren't saying how she died, but police have arrested Anthony Wayne Kirkland, 40, for her murder.


Kirkland was arraigned on Monday morning, and his bond was set at $5.3 million.



He was released from prison five months ago and lived a few blocks away as a convicted sex offender.