"Simple, naked, and unanswerable hatred"
While posting these examples of black on white violent crime is informative, especially to those unaware of this huge volume of this interracial violence, a review of the overtly racist,hate, statements on record by black leaders and intellectuals is needed, to put in perspective, the primary motivation that is driving many of these brutal crimes:
smash any white face...violate their women with cruelest vengeance
James Baldwin, a brilliant black writer, who wrote these lines in his book "Notes of a Native Son" was understandably bitter about the racist oppression of the Jim Crow Laws against blacks that he saw around him in 1955:
Quote:
"There is, I should think, no Negro living in America who has not felt, briefly or for long periods, with anguish sharp or dull, in varying degrees and to varying effect,

simple, naked and unanswerable hatred;

who has not

wanted to smash any white face he may encounter in a day, to violate, out of motives of the cruelest vengeance, their women,

to break the bodies of all white people and bring them low

, as low as the dust to which he himself has been and is being trampled"
Strong words.

"simple, naked and unanswerable hatred"

Unanswerable back in 1955 maybe.

But it has been answered many thousands of times since the mid 1960s

by violent interracial crime that exploded ten fold or more since then.
Racist revenge as a motive of black on white rape.
Of all the black on white violent crimes, forcible rape is the crime where race hatred is most evident. Unlike robbery, where there is an economic motive, brutal forcible rape is motivated by hatred and a desire to degrade and humiliate the victim
.
And when this rape is interracial and the perpetrators of of this crime are almost all from one race and the victims of another, then it is obvious that race hatred is a major factor in these crimes..
According to the "liberal" narrative on racism, systemic,pervasive, white racism is the racism that matters. And black racism is only grudgingly admitted to, if at all. Blacks can only be victims of racism according to this worldview, never the perpetrators of it.
So logically if this narrative is accurate, the interracial rape statistics should be overwhelmingly white on black.
Yet the opposite is true.
Almost all the interracial rapes between black and whites involve a black rapist and a white victim as discussed

HERE
A racist revenge motive for interracial rape was openly admitted to by Black Power Leader of the 1960s, Eldridge Cleaver, an admitted rapist of white women in his seminal book."Soul on Ice"
Quote:
"Rape was an insurrectionary act.

It delighted me that I was defying and trampling upon the white man's law, upon his system of values, and that I was defiling his women

– and this point, I believe, was the most satisfying to me because I was very resentful over the historical fact of how the white man has used the black woman.

I felt I was getting revenge.

I started out practicing on black girls in the ghetto where dark and vicious deeds appear not as aberrations or deviations from the norm, but as part of the sufficiency of the Evil of a day. When I considered myself smooth enough,

I crossed the tracks and sought out white prey. I did this consciously, deliberately, willfully, methodically."
Cleaver also spoke to the racial intense hatred behind the savage brutality of some of these rapes and sexual homicides:
Quote:
Many whites flatter themselves with the idea that the Negro male's lust and desire for the white dream girl is purely an esthetic attraction,but nothing could be further from the truth.

His motivation is often of such a bloody, hateful, bitter, and malignant nature that whites would really be hard pressed to find it flattering."
This "bloody, hateful, bitter, and malignant nature" has been evident in the documented but suppressed news stories of black on white crime that were presented earlier
A call for mass murder of white people
Khallid Abdul Muhammad, Nation of Islam leader,openly expressing his hatred of whites that many blacks evidently feel at a speech at Kean College in Union New Jersey in 1993 to a cheering and applauding black audience.






It is all here on video at this link:

(Sorry about the advertizement preceding the video. Cant find a link with out one.)

Here is the text from the video of his speech calling for the mass murder of white people:




Quote:


We kill the men!

We kill the women!

We kill the children!

We kill the babies!

We kill the blind!

We kill the crazy!

We kill the cripples!

We kill the faggots!

We kill the lesbians!

I say godamn it we kill them all!

(cheers and applause!)



If they are white kill them all!



(cheers and applause.)

Why kill the babies? They are just innocent blue eyed babies?

Because goddammit one day they will grow up to rule your babies!

Kill them now!

Why kill the women?

The women are the military manufacturers. Every 9 months they lie down on their backs and reinforcements roll out between their legs so shut down the manufacturing system.

Kill all the white women!


Why kill the elder crackers? The old decrepit white crackers ?

How do you think they got old? By killing and oppressing black people!

Kill them all!

And after you kill em all, go to the grave and dig them up and kill them again because they didnt die hard enough!

(Cheers and applause.)
"We have to exterminate white people"
Race hatred of whites has been promoted in some black rap music now for over 20 years.
When young black males grow up listening to this race hatred it only reenforces any hatred that they had already.
Check out this cover from the Ice T album titled "Home Invasion". The black thugs have broken into the white home and one is sexually assaulting the mother while another beats the father to death while the son is grooving on the music:
Cool eh?
Apologists for black race hatred of whites will contend that this early 1990s rap album cover was allegorical and signified rap music invading white bread culture but some of the lyrics belie this spin:
(Just imagine the uproar for an "allegorical" country album whose cover showed a white lynching of a black victim)
Quote:
"Now I'm black but black people trip [become upset] 'cause white people like me;

white people like me but I don't like them

...

I don't hate whites, I just gotta death wish for motherfuckers

that ain't right"
"Race War"; Ice-T, Home Invasion, 1993, Priority Records, Thorn EMI; now called The EMI Group, United Kingdom.
But wait! There is more!
Quote:
"Bust a Glock; devils get shot

...

when God give the word me herd like the buffalo through the neighborhood; watch me blast

...

I'm killing more crackers than Bosnia-Herzegovina, each and everyday

...

don't bust until you see the whites of his eyes, the whites of his skin

...

Louis Farrakhan

...

Bloods and CRIPS, and little old me, and we all getting ready for the enemy"
"Enemy"; Ice Cube, Lethal Injection, 1993, Priority Records, Thorn EMI; now called The EMI Group, United Kingdom
Quote:
"We're having thoughts of overthrowing the government

...

the brothers and sisters threw their fists in the air

...

it's open season on crackers, you know; the morgue will be full of Caucasian John Doe's

...

I make the Riot shit look like a fairy tale

...

oh my god, Allah, have mercy; I'm killing them devils because they're not worthy to walk the earth with the original black man; they must be forgetting; it's time for Armageddon, and I won't rest until they're all dead"
"Goin Bananas"; Da Lench Mob, Planet of da Apes, 1994, Priority Records, Thorn EMI; now called The EMI Group, United Kingdom.
Quote:
Ni**as in the church say: kill whitey all night long ... the white man is the devil ... the CRIPS and Bloods are soldiers I'm recruiting with no dispute; drive-by shooting on this white genetic mutant ... let's go and kill some rednecks ... Menace Clan ain't afraid ... I got the .380; the homies think I'm crazy because I shot a white baby; I said; I said; I said: kill whitey all night long ... a ni**a dumping on your white a**; f**k this rap s**t, nigga, I'm gonna blast ... I beat a white boy to the motherf**ing ground";
"Kill Whitey"; Menace Clan, Da Hood, 1995, Rap-A-Lot Records, Noo Trybe Records, subsidiaries of what was called Thorn EMI and now is called The EMI Group, United Kingdom.
Much more can be found at this link:
http://www.amren.com/features/rap_lyrics/index.html
Rape the white girls Rape their fathers Cut the mothers throats
Still More Race Hatred from the one time Poet Laureate of NJ.
Leroi Jones AKA Amiri Baraka ( one time Poet Laureate of the state of New Jersey)
Quote:
"Rape the white girls.

Rape their fathers.

Cut the mothers' throats."
from "Black Dada Nihilismus."
More great quotes from Amiri Baraka, one time Poet Laureate of New Jersey and NY college professor
.
Quote:
Most American white men are trained to be fags. For this reason it is no wonder their faces are weak and blank.

… The average ofay [white person] thinks of the black man as potentially raping every white lady in sight. Which is true, in the sense that the black man should want to rob the white man of everything he has.

But for most whites the guilt of the robbery is the guilt of rape. That is, they know in their deepest hearts that they should be robbed, and the white woman understands that only in the rape sequence is she likely to get cleanly, viciously popped.[21]
More race hatred from New Jersey's former Poet Laureate:
Quote:
"You cant steal nothin from a white man.

He's already stole it He owes you anything you want, even his life.
All the stores will open up if you will say the magic words.

The magic words are: Up against the wall motherf**ker this is a stick up!
Todays black racist echo Jones beliefs on stealing from whites
Racist White Woman...
A fist in your painted mouth
This "poem" is another example of hatred of whites from a Professor Trask, a Phd in political science from the University of Wisconsin.
Racist White Woman
I could kick
Your face, puncture
Both eyes.
You deserve this kind
Of violence.
No more vicious
Tongues, obscene
Lies.
Just a knife
Slitting your tight
Little heart.
For all my people
Under your feet
For all those years
Lived smug and wealthy
Off our land
Parasite arrogant
A fist
In your painted
Mouth,
thick
With money
And piety
The above "poem" from this hard left academic is very similar to one written by self avowed rapist of white women and leader of the Black Power Movement, Eldridge Cleaver, in his book" Soul on Ice":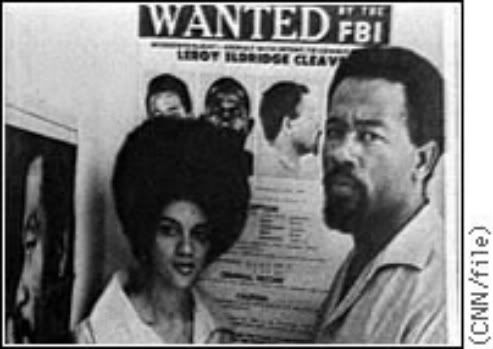 To a White Girl
I love you
Because you are white
Not because you are charming
Or right
Your whiteness
Is a silky thread
Snaking through my thoughts
In red hot patterns
Of lust and desire
I hate you
Because you are white
Your white meat
Is nightmare food.
White is
The skin of evil.
You are my Moby Dick,
White witch,
Symbol of the rope and hanging tree,
Of the burning cross.
Loving you thus
And hating you so,
My heart is torn in two.
Crucified
Link
Fans were yelling 'Get the white boy out.'
Marcus Jacoby (the only white on the historically black Southern University football team from 1996 to 1998) —
Quote:
"I heard the entire stadium booing me. Fans were yelling 'Get the white boy out.'
"
Mr. Jacoby left the team because of repeated death threats.
[Ira Berkow, Race: "Keeping Score in Louisiana
Leonard Jeffries (chairman of the African-American studies department of the City College of New York, interviewed in the May, 1995 issue of Rutherford magazine) :
Quote:
Q: But the black man is no longer a slave.

A: The slave should be waking up, thinking of ways to slit the slavemaster's throat ...

Q: What kind of world do you want to leave to your children?




A:

A world in which there aren't any white people ...
Miles Davis (black jazz musician)
Quote:
"If somebody told me I had only one hour to live,

I'd spend it choking a white man. I'd do it nice and slow."
[ Jet March 25, 1985.]