Affirmative Action Kills! 112 innocents die as a probable result of the racist affirmative action laws
81 killed in the cases below.
32 more killed at this
LINK
The harm in hiring lesser or unqualified blacks because of the color of their skin via affirmative action can go far beyond the injustice of the racist, discriminatory, hiring standards. It can cost innocent lives.

Also, once hired, these black employees can react violently to any perceived slight or "disrespect", on the job,especially if they are finally fired for theft or incompetence. Their employers are often afraid to fire them, even when they are obviously incompetent and disruptive, for fear of being sued for racial discrimination in a multi million dollar lawsuit.
Faulty evidence submitted in criminal trials for years by Oklahoma lab supervisor
Quote:
Joyce Gilchrist is a former forensic chemist who had participated in over 3,000 criminal cases in 21 years while working for the Oklahoma City police department, and who was accused of falsifying evidence.

Her evidence led in part to 23 people being sentenced to death, 11 of whom have been executed.

[1] After her dismissal, Gilchrist alleged that she was fired in retaliation for reporting sexual misconduct and sued the city for 20 million dollars.
"Gilchrist earned the nickname "Black Magic" for her ability to match DNA evidence that other forensic examiners could not.[1]"
She was also known for being unusually adept at testifying and persuading thus obtaining convictions. In 1994, Gilchrist was promoted to supervisor from forensic chemist after just 9 years on the job, but her colleagues

began to raise concerns about her work.



Gilchrist was dismissed due to "flawed casework analysis" and "laboratory mismanagement". Concerns about Gilchrist's actions were first raised

when a landscaper, Jeffrey Todd Pierce, who had been convicted of rape in 1986 largely based on Gilchrist's evidence despite a clean record and good alibi, was exonerated based on additional DNA evidence.
Jeffery Pierce, on the day of his release, falsely imprisoned for 15 years based on the testimony of Joyce Gilchrist
http://www.innocenceproject.org/Content/Jeffrey_Pierce.php
Another case is that of

Curtis McCarty, who was released in 2007 after spending nearly 20 years on death row.

The courts found that Gilchrist acted to either alter or intentionally lose evidence. In 2009 McCarty's lawsuit reached a settlement in which Gilchrist was responsible for a payment of over $16 million
http://en.wikipedia.org/wiki/Joyce_Gilchrist
Following the execution of Malcolm Johnson, Gilcrist was fired from the State Lab and retests on the evidence in Johnson's case showed discrepancies.
http://www.clarkprosecutor.org/html/death/US/johnson599.htm

Affirmative action. A lose/lose proposition.
Repeat after me "Diversity is our strength!"
Probation officer lets black thugs skate in North Carolina; student is murdered when thugs should have been locked up
I am shamelessly grabbing this timely material from Nicholas Stix
Probation officer Chalita Thomas
Quote:
But here's the back story: If the criminal justice system had done its job, Eve Carson's killers would both have already been in jail.

Atwater and Lovette were both on probation. Each had been arrested repeatedly prior to Carson's murder—without ever being returned to jail for violating probation.



Atwater, who had been convicted in February 2005 of felony breaking-and-entering, was even convicted of a further felony, possession of a firearm, in June 2007—yet still wasn't incarcerated!

Meanwhile, Lovette's probation officer, Chalita Nicole Thomas, who had never met with him, was herself arrested 11 times over the course of four years—at least twice for DUI, and once for carrying a concealed weapon. [Probation officer never met with Lovette

| abc11.com, March 26, 2008]
The brutal truth: Probation has become an Affirmative Action boondoggle. Blacks and Hispanics commit felonies, get convicted, and are sentenced to probation, i.e. the felonies are on the house. While on "probation," they continue committing felonies, which are also on the house, as long as they don't involve "serious" crimes, like murder. [Probe says "red flags" overlooked - News14.com, April 2, 2008]
Nicholas Stix exposes this rampant corruption in the justice system and more in his excellent piece in Vdare:
http://www.vdare.com/articles/doomed-by-diversity-the-murder-of-eve-carson
Murder victim Eve Carson
The Outback Steakhouse Massacre in Texas
Another probable affirmative hire with a racist chip on his shoulder
Quote:
On September 1st 2003, police investigate a triple murder at the Outback Steakhouse in Texarkana, Texas. Matt Hines, Chrissy Willis and Rebecca Shifflett were found shot to death inside.

Outback employee Rebecca Shifflett was pregnant when she was killed. Rebecca's Mother:" She was just glowing, she had that pregnancy glow about her"
.
At the time of the funeral her mother described the only way Rebecca would ever hold her child. Shifflett's mother:

"They delivered the baby when they did the autopsy so the baby is going to be buried in her arms.



prosecutors had asked jurors to come back with a death sentence for the killings of Rebecca "Becky" Shifflett, Chrystal "Chrissy" Willis and Matthew Hines.

Hines was the proprietor of Texarkana's Outback Steakhouse, having worked himself up in the restaurant chain. Shifflett was the general manager and Willis was the assistant manager.

"Stephon Walter went in and carried out a retaliation, revenge killing when he had been written up, reprimanded and fired by the same people he executed," argued Bowie County Assistant District Attorney Mike Shepherd.

"He admitted to his own mother that he was the mastermind of this crime. These murders were done in cold blood. They were ruthless. They were calculating. He's proven to be a thief and a liar and now he's proven to be a violent felon,"
http://www.ksla.com/Global/story.asp?S=2559552&nav=0RY5T53O
Manager trainee brutally murders two employees in Florida
Probably an affirmative action hire. Even blacks with criminal records may be given jobs based on the color of their skin by employers afraid of federal lawsuits if they refuse to hire them.
Quote:
Prosecutors said McDuffie, a manager trainee at the discount store on Deltona Boulevard, robbed the store and murdered the women on the night of Oct. 25, 2002. They said McDuffie bound and gagged Beauregard and then sliced her throat several times before shooting her in the head.



Schneider, who came to aid Beauregard, was ambushed, stabbed several times, and shot in the abdomen and in the head

.

The victims were aware they were being killed before the fatal gunshots were fired -
http://www.news-journalonline.com/special/dollargeneral/lee122708.htm
Victims photos, with the original links, dropped down the Memory Hole by the Corrupt Liberal Media. Ironically,the only photos of the victims and their grieving families that I could find on line is from a vile racist black website that justifies these savage murders.
LINK
The Chuck E Cheese Massacre of 4 white employees in Colorado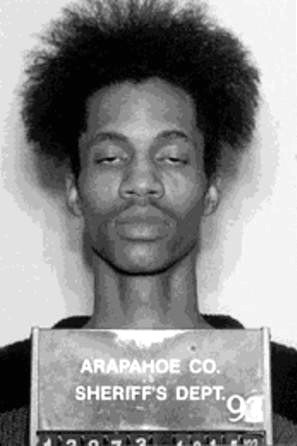 Quote
AURORA, Colo. —

A former kitchen worker

who had been fired was arrested in a shooting rampage at a family restaurant that left four employees dead, authorities said Wednesday.

A fifth employee survived despite being shot in the jaw, and managed to alert police.

Nathan Dunlap, 19, was being held for investigation of four counts of first-degree murder in the slayings Tuesday night at the Chuck E Cheese restaurant in this Denver suburb. The victims were shot in the head.



"It appears he may have held a grudge over his firing and went in and . . . shot the five employees," said Mike Stiers, chief of the Aurora Police Investigative Division.



The Colorado Supreme Court today upheld the conviction of

an ex-employee

,

Nathan Dunlap in the 1993 slayings of four employees at a Chuck E. Cheese restaurant in Aurora and ordered that the court set a date for Dunlap's execution.




Killed in the Dec. 14, 1993, shooting spree were (four white employees) Ben Grant, 17; Colleen O'Connor, 17; Sylvia Crowell, 19; and Margaret Kohlberg, 50.




http://www.denverpost.com/ci_5892970
FedEx pilot reacts badly to disciplinary hearing with attempted mass murder of fellow employees
He planned to crash the plane into the national headquarters building of Federal Express
Quote:
Auburn Calloway worked as a pilot for FedEx, but he had fudged his resume a bit and had greatly embellished his flying experience while serving in the U.S. Navy.

When he was scheduled for a disciplinary hearing he panicked, assuming that he'd be fired. He launched a pre-emptive strike at the company that he thought was unfairly singling him out and decided to, in one fell swoop, both provide for his family and punish FedEx. His plan was to hijack a FedEx flight by attacking the crew with a hammer, then take control of the plane and crash into the Memphis headquarters of the company.

By using a hammer as a weapon, autopsies on the remains would only show blunt-force trauma, which would be typical in an airplane collision. Thus, no suspicion would fall back on Calloway and his beneficiaries would receive the full amount of the many hundreds of thousands of dollars of life insurance he'd recently purchased.
http://www.mentalfloss.com/blogs/archives/16812#ixzz1XMCiWLef
http://en.wikipedia.org/wiki/FedEx_Express_Flight_70
Georgia hardware store owner murdered by former employee
Quote:
–New details in the shooting of hardware store owner Walter Phelps, robbery apparently wasn't the motive after all, there is evidence that it was a revenge shooting.
Phelps gave police a statement that when he fired Ryan Richardson from his store in June, Richardson threatened him.



Detective Arthur Tyler testified that when Phelps fired 17 year old Ryan Richardson, Richardson warned him he was "coming back with his goons."


Phelps was shot in the back of the neck July 3rd inside his North Slappey store. As he lay bleeding on the ground, the gunman took his wallet and left.

Three hours later, while Phelps underwent surgery, Phelps credit card was used on a shopping spree at a Polo store in Lake Park, Georgia.
Thug brothers murder two workers at St Louis restaurant
Both brothers had worked at the restaurant earlier.
Quote:
ST. LOUIS COUNTY • A man who participated in a robbery that left two workers dead at a south St. Louis County Steak 'n Shake pleaded guilty Monday in a deal that would spare his own life but could mean a death sentence for his brother, who investigators say actually pulled the trigger.

Anthony D. Akins, 23, pleaded guilty to two reduced counts of second-degree murder in a hearing before St. Louis County Circuit Court Judge Richard Bresnahan.

He also agreed to cooperate in the first-degree murder case against his brother, Oundr'e T. Akins, 22, who is alleged to be the gunman who

killed waitress

Tammy L. Cantrell, 44, and cook Mark L. Gerstner, 24,

at the restaurant at 5828 Lindbergh Boulevard early Nov. 10, 2008...
...
http://www.stltoday.com/news/local/crime-and-courts/article_d52995b8-afbc-54e9-b418-1f21198141c2.html
http://www.findagrave.com/cgi-bin/fg.cgi?page=gr&GRid=31281510
http://www.findagrave.com/cgi-bin/fg.cgi?page=gr&GRid=3128124
Burger King manager murdered in Chicago by former employee
Probable affirmative action hire

"who has a long criminal record including a rape conviction when he was a teenager and a 1984 quadruple-murder conviction that was later overturned"

brutally murders hard working manager.
http://www.tmcnet.com/usubmit/2008/03/20/3340415.htm
TREVOR, Wis. —

Mary Hutchison's paralyzing fear was that she'd die working late at Burger King
The 45-year-old former Burger King manager and mother of three had been pistol-whipped with such force in a late-night robbery that she lost hearing in her right ear.

Nine months later, she pushed aside that memory — for which she was seeing a therapist — to fill in at a Burger King in nearby Lindenhurst, Ill. On Nov. 27, 2006, while working alone in the 4 a.m. darkness, her worst fears barged in the back door.

A former employee

stabbed her 21 times before strangling her with her bow tie, police reports say.
Quote:
http://www.usatoday.com/money/industries/food/2007-12-12-fast-food_N.htm
Woman murdered, two others seriously wounded in Atlanta shooting rampage
Shooter was a probable affirmative action hire who was kept on the job as an armed security guard despite red flags that he was violently racist against whites.
Quote:
ATLANTA -

A security guard accused of a shooting spree in Atlanta may have been waiting for the woman he shot dead in a parking garage, police said Saturday.

Two women who survived the attack were apparently sprayed at random as he raced from the scene, they said.

Thousands of professionals who work in the densely packed office towers of Atlanta's midtown district were headed to lunch on Friday when the gunfire broke out. Witnesses said they took cover when they heard popping sounds and later

saw a woman face down on the concrete.





Police say the violence began when Thandiwe shot 26-year-old Brittney Watts in the neck on the third-floor of the parking deck outside the high-rise where he worked.


"He may have been waiting for his victim inside of the parking structure," said Meadows, who heads the city's major crimes division.

While he was fleeing the scene in Watts' car, authorities said, he sprayed the parking deck with bullets and wounded two women who worked at the MSL Group, a public relations firm. Authorities say 23-year-old intern Lauren Garcia and 24-year-old assistant account executive Tiffany Ferenczy were both in stable condition after being struck.

"We believe they might have been random victims," said Meadows. "He did flee the scene and he fired from the inside of the vehicle. There was no reason for him to actually fire upon those two victims."
Atlanta murder victim Brittney Watts. What innocent act of hers "dissed" the racist black security guard?
http://www.gadailynews.com/news/70197-police-gunman-may-have-waited-for-atlanta-victim-brittney-watts.html
Two more female victims. Lauren Garcia,left, who was paralyzed and Tiffany Ferency
Quote:
Court records show race may be motive in shooting rampage

ATLANTA —

Channel 2 Action News has learned new information about a possible motive in a deadly midtown shooting from last summer.

Police said a woman was killed and two others injured when a security guard went on a shooting rampage in a parking lot. Channel 2's Dave Huddleston obtained the 43-page lawsuit from the case that was filed in state court April 5.

The documents show that race may have played a role in the shootings.

The sound of gunfire echoed off midtown buildings July 15. When it was over, marketing executive Brittany Watts had been shot in the neck and killed. Police said the shooter, security guard Nkosi Thadiwe, took off in Watts' car and fired a gun, randomly shooting two more –

Lauren Garcia, who was paralyzed, and Tiffany Ferenczy.

Nine months after the shooting, lawsuits have been filed against the defendant, the security company he worked for, Allied Barton, and the owners of the building where the shooting took place.

They said Thandiwe demonstrated an intensely negative attitude toward another race, which was unnamed. About a month prior to the shooting, Thandiwe had an altercation with a visitor with the parking garage.





Documents state he assailed a visiting courier with racial epithets and had to be physically restrained by company personnel from striking and causing harm to visitors.

Company officials, lawyers and shooting victims declined to comment on the matter.

But attorney Musa Ghanayem, who is unaffiliated with the case, gave his legal perspective.

"I saw where there were a couple of instances prior where they have red flags come up; that Mr. Thandiwe has some issues as a security guard," Ghanayem said.

According to documents found before the shooting, there was another act of violence, Huddleston reported.
http://www.wsbtv.com/news/news/local/court-records-show-race-may-be-motive-shooting-ram/nMT3K/
Nicholas Stix, pegs it, as usual:
http://nicholasstixuncensored.blogspot.com/2012/04/brittney-watts-black-atlanta-murderer.html
Quote:
Stuff Black People Don't Like's Paul Kersey has been following the case of Nkosi Thandiwe's racist, July 15, 2011 murder of white Brittney Watts and attempted murder of (white enough) Lauren Garcia, and white Tiffany Ferenczy.
It seems that confessed killer Nkosi Thandiwe, whose purported friends have insisted to me that he was a gentle Renaissance Man—but aren't all black men?—who was incapable of hatred, was in reality a bouncing-off-walls, violent racist, before he became a murderer.

Note that, unlike an ordinary black man his age, who already enjoys tremendous privileges—affirmative action in everything from school grades and discipline to admission to universities, to getting felonies reduced to misdemeanors or non-crimes—Thandiwe comes from a well-to-do family, with an African engineer father, and a prominent lawyer mother. Black privilege squared
Hotel Clerk sadistically murdered in Oklahoma
Hard working clerk pays a horrific price for probable affirmative action hire
Quote:
Twenty-five year old Kent Dodd worked as the night auditor for the Central Plaza Hotel located in Oklahoma City. Dodd registered a hotel guest at approximately 3:15 a.m.

.

Shortly thereafter he was attacked by an assailant who stabbed him repeatedly, beat him with hedge shears and a paint can, and poured muriatic acid on him and down his throat

. He was discovered two and a half hours later, still moaning, by a motel housekeeper

..

His responses to police were mostly unintelligible, but did understand him say his attacker was a black man who wore gray pants. Dodd died later that day at the hospital from blunt force trauma to his head.

.

Miller had worked as a maintenance man at the Central Plaza Hotel for two weeks about a month before the murder. Dodd knew Miller, but knew him under an alias, Jay Elkins.



Photographs of the crime scene revealed what appears to be finger-writing in the blood on the floor and wall which could be the word, "Jay."
...
http://www.clarkprosecutor.org/html/death/US/miller965.htm
Victim
Kent Dodd
White / Male / Age 25
Manager of restaurant in California murdered
,
Quote:
Evidence presented during the trial showed that Marshall worked at the KFC as an assistant manager in Torrance for only a couple weeks before he was terminated.





His boss at the time testified Marshall kept showing up late, had asked for cash advances and was a prime suspect in two thefts.



Marshall, thinking he knew the combination to the safe, stabbed Hoynes twice in the back. A medical examiner and a tool mark expert told the jury that she likely never saw it coming.

Then Marshall went to the safe. Two small specks of blood found on it were from Hoynes, and pry marks on the safe show he tried to break in after the combination he tried didn't work.

Marshall, unsuccessful in his attempt to get the cash, then

slashed Hoynes' throat as she lay dead or dying

.
http://video.msnbc.msn.com/dateline/42618142#42618142
Racist black thug murders 5 white employees in Florida massacre
Another probable affirmative action hire gone bad.
Quote:
FORT LAUDERDALE, Fla., Feb. 10—

A man who killed five former co-workers left a suicide note saying he wanted

"to punish some of the cowardly, racist devils"

responsible for dismissing him from his city job, the authorities said today.





The gunman, Clifton McCree, who was black, fired at least 13 bullets into an all-white group of parks employees on Friday,

then killed himself with a bullet to his head, the police said.


Mr. McCree, who had worked with all the employees except one, shot them as they sat at a conference table eating breakfast. The workers cleaned city beaches and parks.



"I'm glad I did it," he wrote in the letter, found in his pants pocket

.
That letter, his personnel file and a recording of a 911 call were released today by the police and other city officials.


Mr. McCree, 41, was dismissed because he had failed a drug test. He said in the note that the test was unfair.

Clifton McCree's victims - Joe Belotto, Mark Bretz, Ken Brunjes, Tim Clifford, and Don Moon Jr.





http://www.nytimes.com/1996/02/11/us/florida-killer-said-victims-were-racists-police-say.html?sec=health
Fired black thug returns to work place to murder 4 whites in South Carolina

Another probable affirmative action hire who was an ex convict, goes bad
.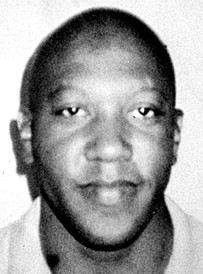 Quote:
Wise was a 6-foot-4 ex-con who weighed in at more than 250 pounds and spent almost 15 years cleaning up his life, but still seemed to enjoy intimidating co-workers by talking about his time in prison for breaking into a house and robbing a bank.



After 4 years working at the Aiken Lawn Mower Ignition Plant, he was fired after a violent confrontation with a supervisor. He returned to the plant weeks later for revenge.

Security guard Stanley Vance watched Wise pull up in his car at the 3 p.m. shift change and, armed with a semiautomatic pistol,

Wise fired a bullet into Vance's chest, yanked out the phone lines in the guard shack and told the guard "I got things to do."





Entering through a side door, witnesses testified Wise went directly to the personnel office and shot 56-year-old Charles Griffeth twice in the back.Griffeth had fired Wise two months earlier.
Next up was the tool and dye area, where Wise had hoped to work. He began firing his pistol at everyone around, killing 30-year-old David Moore and 31-year-old Leonard Filyaw and wounding two others.
By then, panicked workers were scrambling to get out. Wise kept going, finding 27-year-old Sheryl Wood, who got a quality control job he wanted. He shot her in the back and leg, then put a bullet in her head.
Victims:
Sheryl Wood W / F / 27
Charles Griffeth W / M / 56
David Moore W / M / 30
Leonard Filyaw W / M / 31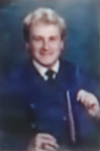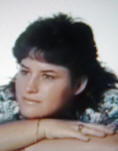 http://www.clarkprosecutor.org/html/death/US/wise992.htm

Black murders three Hispanics at workplace in California after being reprimanded for poor job performance

A familiar story. Unqualified and incompetent black with a racist chip on his shoulder, gets hired because of his skin color via Affirmative Action. Company is afraid to fire him because of a probable federal lawsuit for racism if they do

.
He stays on for years, incompetent and dangerous to his fellow workers until he goes postal and murders some of his fellow workers blaming his actions of "racism" against him in the workplace.
Shooter was a local black "activist"






Thug,author, and mass murderer, interviews fellow racist demagogue, Jessie Jackson, for local TV broadcast before the killings
Quote:
The rampage came less than a week after Ambrosio confronted Allman, telling him that as his union shop steward, he would no longer represent him to management

over the numerous safety violations he was accused of committing.

"He's had so many accidents and always said that because he's African-American, the company was after him," Ambrosio said. "He was an unsafe driver." Ambrosio said Allman had turned over a truck and snagged overhead wires when he left the truck bed in the air.

Last Thursday, Ambrosio told Allman that "no one has ever had so many accidents in the company like you have."

Ambrosio set up a meeting Monday morning with management, telling officials that Allman's safety record was so bad, his driving so reckless, that "the workers weren't safe."

Company officials, Ambrosio said, responded by encouraging his fellow drivers to document any further problems.

"The workers were tired of complaining and the company not doing anything," Ambrosio said.



http://www.mercurynews.com/crime-courts/ci_19053310
Black thug fired from airline job for theft, murders 43 in revenge in California
David Burke
http://www.time.com/time/magazine/article/0,9171,966292,00.html
Looks like firing a black employee with a racist chip on his shoulder can be dangerous, considering this mass murder and other similar mass murders by disgruntled former black employees.
He probably was an affirmative action hire in the first place.
More information on the thug:
Quote:
Previously Burke had worked for an airline in Rochester, New York, where he was a suspect in a drug-smuggling ring that was bringing cocaine from Jamaica to Rochester via the airline. He was never officially charged,[7] but is reported to have relocated to Los Angeles to avoid future suspicions.[6]
http://uk.ask.com/wiki/Pacific_Southwest_Airlines_Flight_1771#David_Burke
He definitely fits the profile. Black employee hired because of his race, yet he cant be fired no matter what for fear of a Federal lawsuit, so he is just relocated by the company.
Quote:
In Rochester David Burke worked for USAir for 14 years before transferring here a year ago. In recent years he had been investigated on suspicion of being part of a narcotics ring, but nothing was found to warrant a formal charge. That held true, also, for allegations of automobile theft.

Allan Burke, who teaches special education in Rochester, said romantic relationships had brought David Burke seven children, but he never married. ''Is it a crime that four boys in a family don't marry?'
http://www.nytimes.com/1987/12/11/us/kin-of-suspect-defiant-and-contrite.html
Memorial site reveals the human faces of some of the 43 people that he murdered

:
http://www.jetpsa.com/memorial/memorial.html
Crew of flight 1771 pictured below
Mass Murderer, Omar Thornton, murders 8 fellow employees in Connecticut.
Omar Thornton
Another probable affirmative action hire with a racist chip on his shoulder, caught stealing and forced to resign,, then goes ballistic and murders 8 whites in the workplace because it "was a racist place".
Ironically, the company was owned by liberal democrat supporters who had a record of supporting liberal political causes. The company claimed that Thornton never complained of racist harassment .
Quote:
Omar Thornton was confronted with videotaped evidence that he had been stealing beer. Company officials then forced him to resign. He responded by going on a rampage, killing eight co-workers, wounding two others and then killing himself.........
===============//
Thornton To Mom: "I Shot The Racists That Were Bothering Me"
The 8 white victims of this racist mass murderer
http://articles.courant.com/2011-05-09/community/hc-manchester-hdi-memorial-0510-20110509_1_memorial-design-memorial-garden-memorial-organizer
http://articles.nydailynews.com/2010-08-04/news/27071745_1_truck-driver-annual-pig-roast-golden-years
video :
http://www.ctnow.com/videobeta/?watchId=8ead5d3f-19fa-4937-9f7f-eea069ba6e2b
Update
After the slayings, Thornton called 911 and complained to a state trooper that the beer distributing firm was "a racist place."



Police yesterday issued a report that refuted the racism claims, saying Thornton "did not seem to understand the concept of seniority."
http://www.nypost.com/p/news/local/rampage_killer_rocky_road_y1olUKOdgjW44yz7jt6vsJ#ixzz1MDTaBSwp
Lots of support for this racist mass murderer in the black community:
"Omar Thorton is my HERO !"
Posted in the
African-American Forum
http://www.topix.com/forum/afam/TNANIVG3D6DCT7RVI
Quote:



Finally CHANGE WE ALL CAN BELIEVE IN !
A black man has stood up and tried to even the score by killing white people. It's about DAMN TIME. I know Colin Ferguson is somewhere smiling...(Long Island Railray Massacre shooter).ALL HAIL OMAR THORTON ! hip hip hooray !"
Interesting that Thornton justified his mass murder by claiming that it was revenge against white racism and he seems to have plenty of supporters on the above black forum.
This raises the obvious question of how many of the thousands and thousands of black on white violent rapists and murders feel this same racist revenge justification for their brutal crimes?