1051 different, documented, attacks (Including

675

murders) for being white on a public street
No "STREETS THEORY" protection for whites in the Federal Civil Rights Laws.
Of all the interracial violent crimes, brutal assaults against whites by blacks are probably the most numerous. They happen on the streets, in parks,in the schools, at the workplace, etc, . hundreds and hundreds if not thousands of times every year. Most happen under conditions that would clearly trigger Federal Hate Crime Laws against interracial violence if the victim was black and the assailants were white:
"Equal Justice Under Law", the credo of American Justice, inscribed on the front of the Supreme Court Building
THE STREETS THEORY OF CIVIL RIGHTS :
Quote:
A classic civil-rights violation occurs when a person is targeted because of his or her race while trying to engage in a federally protected activity, such as voting or

riding on public transportation

.





But Bradley Schlozman, a former acting head of the Justice Department's civil rights division, told Yahoo News that in the past, courts have found that

using a public sidewalk can qualify as a protected activity

.



"Under 'streets theory,' individuals have been prosecuted for targeting a minority(but not whites) on the basis of his or her race because they didn't appreciate that they were being on the streets," Schlozman said. "One of the recognized civil rights is being able to walk the streets."
Ironically,this quote is from and article about charging George Zimmerman with federal charges of violating the civil rights ofTrayvon Martin, even if the evidence shows that his killing was justifiable self defense under Florida's Stand Your Ground Law: http://news.yahoo.com/blogs/lookout/federal-probe-could-hang-whether-trayvon-martin-targeted-171734876.html

But then, Eric "My People" Holder, Obama's Attorney General has said that white Americans are NOT protected from racist violence by Federal Civil Rights Laws

: http://blackracismandracehatred.blogspot.com/2012/01/whites-not-protected-by-hate-crime-laws.html
And 12 more cases cited below:
'kicked him in the head and face and watched the blood gush from his mouth'
Nathan McCall ( A probable affirmative action hire and a "journalist" for the Washington Post in his autobiography "Makes Me Wanna Holler") —
Imagine if a white journalist wrote about his younger days in a white racist mob attacking black victims? You think the Washington Post would have hired him?
[Nathan McCall, Makes Me Wanna Holler: A Young Black Man in America, Random House, 1993, p. 3
Described below are 12 documented cases of white victims of brutal unprovoked racist beat downs similar to the one described by Mr McCall
This is only the short list of unprovoked racist black attacks against whites
who obviously aren't protected under Attorney General, Eric Holders selective, racist, enforcement of the "Streets Theory" in civil rights and hate crime laws.
Another white man was nearly beaten to death by the same mob for the crime of being in a public park while white
http://www.wandtv.com/story/13103635/vigil-for-slain-decatur-veteran
Now compare this local

murder

story with the national news coverage given to the black

manslaughter

victim,Michael Griffith
,
at Howard Beach NY:
Quote:
who was killed after being hit by a car in Howard Beach, Queens, New York, on December 20, 1986. Griffith was chased onto a highway by a mob of white youths who had beaten him and his friends



The killing of Griffith provoked strong outrage and immediate condemnation by then Mayor of New York Ed Koch.



To protest the killing of Griffith 1,200 demonstrators marched through the streets of Howard Beach . In week leading up to protest march, Al Sharpton made threats to residents, but on the day of protest, he had people march peacefully

After prosecutorial witnesses repeatedly refused to cooperate with Queens D.A. John J. Santucci, Governor of New York Mario Cuomo appointed Charles Hynes special prosecutor to handle the Griffith case on January 13, 1987.




The move came after heavy pressure from black leaders on Cuomo to get Santucci off the case, who was seen as too partial to the defendants to prosecute the case effectively.[3]

and in December 1999, the street where Griffith lived was renamed "Michael Griffith Street." [4]
http://en.wikipedia.org/wiki/Michael_Griffith_%28manslaughter_victim%29
Notable Media Events
A movie was made based on the 1986 racial incident entitled "Howard Beach: Making A Case For Murder".


On The Chris Rock Show, comedian Chris Rock proposed renaming Cross Bay Boulevard after Tupac Shakur, asking the predominantly white residents of the neighborhood to sign a petition.


In the 1989 Spike Lee Movie "Do the Right Thing," in a riot scene near the end of the film, a chant rises up: "Howard Beach! Howard Beach! Howard Beach!" This immediately follows a scene wherein a young black man is killed by police using excessive force to break up a fight.
Here is another example:
Man beaten into a
vegetative state for riding a bicycle on a public street in South Carolina
"When I first saw him in the hospital, I said 'They beat him to death. He just didn't die,' " his aunt, Annie Minnick, said.
A local crime story that would have been a national national hate crime story for weeks if the races were reversed
http://www.postandcourier.com/news/2010/jan/03/they-beat-him-to-death-he-just-didnt-die/
Quote:
"Troy Knapp's killing was 10 years in the making, a gradual death by inches and degrees.

His brutal beating at the hands of an angry mob sparked outrage and spurred marches a decade ago. But long after the headlines faded, Knapp soldiered on in a battered and broken body that no longer responded to his commands.

Bedridden, in chronic pain and saddled with seizures, Knapp hung on until Nov. 6, when his body finally gave out for good. At age 43, he became North Charleston's 11th homicide of 2009, the victim of a slow-motion killing too old to carry the possibility of a murder charge.

Six men were convicted of lynching in the attack on Knapp. Just two remain in prison, though they are expected to be released within the year."
a'Knapp, a former auto mechanic, was 34 when he and friend Gary Thornburg were attacked while riding their bicycles near Bexley Street and South Rhett Avenue. Thornburg escaped serious injury, but Knapp was beaten so badly he was in a coma for weeks.



"When I first saw him in the hospital, I said 'They beat him to death. He just didn't die,' " his aunt, Annie Minnick, said.




When Knapp finally awoke, he was mostly paralyzed, unable to walk or take his young son on the fishing trips they used to share. Doctors had to remove a portion of his brain and a section of skull, leaving him with a large depression in his head. He couldn't remember much about the attack itself.


Police initially charged 16 suspects between the ages of 14 and 22. The case stoked racial tensions, as the suspects are black and the two victims white.

But police have said robbery, not race, appeared to be the motive for the assault.




After the case ended with guilty pleas from a half-dozen defendants in the spring of 2001, Knapp carried on as best he could. Unable to feed, clean or care for himself, he continued to live in a small, weathered home on Lambert Street, where his family tended to his many needs

.


Knapp's family went into debt to pay for his funeral, his sister said. He never got a dime of the restitution money his attackers had been ordered to pay, and no life insurance company would touch him.
White man beaten into a coma by black mob in Philadelphia
For riding his bicycle on a public street while white
Quote
Thomas Fitzgerald never knew what hit him.

One minute he was riding home from his night-shift job and stopping his bike at Broad and South Streets to watch a mob scene that appeared to be getting out of control.

The next, he told a Philadelphia judge yesterday, he was waking up four days later from a medically induced coma, with his hearing impaired and his memory scrambled.

Two other witnesses yesterday helped piece together Fitzgerald's lost minutes as they described how, about 11:30 p.m. May 30,

the

53-year-old bicyclist was set upon by eight young males, beaten, and left unconscious and in the middle of a violent seizure.

Thomas Fitzgerald
Quote
Lyde, of West Philadelphia, was the first of three people arrested in what police say was a rampage by more than 100 who blocked traffic, pounded on cars, stole merchandise, and assaulted several people.

The incident, and several similar ones in the weeks before, led to an increased police presence along the South Street corridor on weekend nights.

Sharon Frohlick testified that she saw a man grab the strap of Fitzgerald's backpack and yank him from his bike.



Frohlick said the assailant threw Fitzgerald on the hood of a parked car and punched him in the face. Seven or eight others joined in, punching and kicking him as he slid to the ground

while other spectators cheered.


Only one identified Lyde as having been at the scene. Erin Houdeshell said Lyde was one of five to seven men who stood around Fitzgerald while he had a seizure on the hood of a car.



"He said, 'Yo, look at his head,' " Houdeshell testified, referring to Lyde watching Fitzgerald's head twitch and bounce on the car's hood. "He seemed kind of entertained by the situation."
http://articles.philly.com/2009-09-03/news/24986436_1_flash-mob-mob-scene-hood
Quote:
He was beaten nearly to death. He suffered a frontal-lobe brain injury, broken facial bones and ribs, contusions and a punctured lung. He was in a coma at Hahnemann for weeks and is still undergoing rehab. Though his seizures have ceased, he doesn't know if he'll ever return to work.


"I get tired all the time. I can't focus or make decisions. I can't find the right words. I can't explain things. I get confused," says Fitzgerald. "My neurologist says after two years, your recovery slows down. So where I'm at now might be where I'll always be. It makes me sad."


He's sad that, instead of handling with aplomb the complicated mechanical systems at Wistar,

he now labors over crossword puzzles, hoping his locked-up brain will loosen words that used to tumble freely from his lips



He's sad that he's now wary of walking anywhere alone, when he used to be an intrepid traveler - driving cross-country on his own and exploring towns in Europe with solitary ease.
http://articles.philly.com/2011-06-28/news/29713063_1_brain-injury-mechanic-crossword
Another brutal, racist, beat down of a white victim by a black mob. Note how the Corrupt Liberal Media never mentions that the mob that attacked her was black or even mentions the possibility that this was racially motivated violence.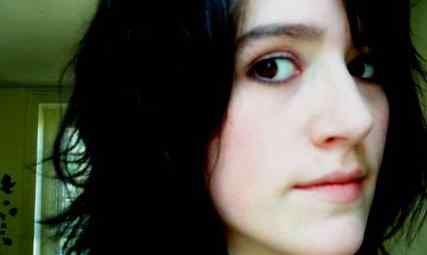 Photo of Anna Taylor. Obviously taken before her brutal beating by black thugs
Quote
A victim of Philadelphia's March 20 flash mob, Anna Taylor was referred to in media reports only as the 27-year-old woman injured on South Street.

Little was known or said about her.

That will change Wednesday night, as people gather in a Frenchtown, N.J., restaurant for a benefit for Taylor, an uninsured waitress who faces $7,000 in medical and dental bills after being punched in the face by a youth still being sought by Philadelphia police.



Taylor, an uninsured waitress who faces $7,000 in medical and dental bills after being punched in the face by a youth still being sought by Philadelphia police.


Taylor, who is separated and lives in Chalfont with a son, 9, and a daughter, 3, said she has thought a great deal about the punch - "the shock," "the blinding pain," and "the heartbreak that a teenager hit me in the face

for no reason.

"

(The reason is obvious. He attacked her because she is white)



The blow that Taylor absorbed was so powerful that she lost a front tooth and its root, and the roots of nearby teeth still may die, her dentist told her. The punch also split her upper lip so severely that much of it was hanging from her face and she was unable to speak, Taylor said.


Taylor's mother, Peggy, a Germantown social worker, said her daughter needed so many stitches inside and outside her mouth at Hahnemann University Hospital after the assault that "we just couldn't count them."

The mob took over South Street that warm Saturday night, the first of spring, as though popping up from nowhere, witnesses said. It seemed to be following the patterns of three similar mobs that had quickly assembled in Center City on March 3, Feb. 16, and Dec. 18.
I
n these " three similar mobs", all the attackers were black and all their victims were whites
They had smiles on their faces as they scared people at random," Assistant District Attorney Angel Flores said in an interview with The Inquirer a week after the March 20 attacks. "They thought that assaulting others was a form of enjoyment."


Indeed, the

young man who hit Taylor was laughing as he punched her and said, "Bam, there's another one,"

according to Taylor. "It was frightening."
All this detail about this beating, but strict avoidance of seeing the elephant in the living room, which is racial hatred motivating a black mob to brutally beat without provocation a white woman whose only offense was being on a public street while white.

http://articles.philly.com/2010-04-14/news/25213326_1_flash-mob-attacker-anna-taylor
Racial terrorism in Philadelphia, an interactive map
This excellent creation is from the
Council of Conservative Citizens
and it has the locations of 18 different unprovoked racial assaults against whites by black mobs in the greater Philadelphia area on one
interactive
map.
Map of racial terrorism in Philadelphia
Four black thugs brutally beat white student almost to death in Cincinnati school yard
This is one of hundreds of such racist hate crimes that are only local news stories because the victim is white but would be national news stories if the races in the crime were reversed.
The Western Hills senior had been left unconscious in a school practice field in Price Hill Jan. 21 by attackers who punched, kicked and stomped him.



5 black thugs brutally beat elderly man for walking on a public street while white in Seattle
Quote:
SEATTLE -- Police are asking for the public's help identifying a group of men who are suspected of robbing and beating a man in the city's Belltown neighborhood.

The victim, 68-year-old Matt Hale, was found semi-conscious and bleeding from the head just after midnight on Wednesday.
Quote:
He was rushed to Harborview Medical Center with life-threatening injuries.

"He's a nice guy and I hope he pulls through," said Steve Alabaster, who lives at the Seattle Heights Condominiums where Hale works as a concierge.

Investigators said the five men seen in surveillance video released Friday attacked Hale near the intersection of 3rd Avenue and Cedar Street

as he was walking home.



The video was recorded on cameras at Fisher Plaza, home to KOMO News, as the men walked away after the assault.



A witness told police that one of the men stomped on Hale's head and then took his wallet as Hale lay bleeding in the street.


The suspects are all black men, about 5 feet 8 inches to 6 feet tall, with medium builds and in their late teens or early twenties. The man who kicked hale was wearing a blue and yellow striped Polo-style shirt and denim shorts.

"I want them to catch these guys. They deserve to be punished," said Sandra Kolb, who said she always sees hale

when she returns to her home at Seattle Heights after work each night.



"He's just a great guy.

I can't imagine why someone would want to hurt him

," she said.
Dang! That mystery motive again! What could it possibly be?
Robbery was the motive for the robbery but what could be the motive for the brutal beating of this helpless 68 year old white man by 5 black thugs????
It is such a mystery!
video
http://www.komonews.com/news/local/126862698.html
Suspect shown in security video
Quote:
Saturday, October 27, 2007 was the day of Rowan University's Homecoming. Thousands of students, alumni, and family members were present to take place in the festivities and watch the football game.
With that many people around, it was a day that the campus should have felt safe.

But around 9:15 that night, things had taken a turn for the worse. Donald Farrell, a 19-year-old sophomore at the university, was walking near the campus with some friends when they were confronted by a group of four or five men.



One of the men allegedly asked Donald where they could find a good party to go to. Before Donald had a chance to respond, he was brutally attacked.


Donald's injuries proved to be too severe, and he passed away on Sunday afternoon....
http://www.amw.com/fugitives/case.cfm?id=50260
http://www.nj.com/news/index.ssf/2008/05/memorial_in_boonton_to_honor_s.html