672 cases of whites attacked in the workplace, 581 murdered
Pity the poor taxi driver, pizza delivery person, convenience store clerk or anyone who has to work in an area frequented by black thugs. Here is a list of 672 cases including 581 murders where hard working victims, just trying to earn a living, or customers at a business, have been brutally attacked and or murdered by these perps .
In many of these crimes the violence is savage and excessive against the helpless or cooperating victims indicating that interracial hatred is a major factor in this violence.
See this disclaimer
"Mixed motives and further research"
LINK
See the related thread, "Affirmative Action Kills", at this LINK for a wider perspective on some of these workplace crimes
8 sample cases from the links below:
Manager trainee brutally murders two employees in Florida
Probably an affirmative action hire. Even blacks with criminal records may be given jobs based on the color of their skin by employers afraid of federal lawsuits if they refuse to hire them.
Quote:
Prosecutors said McDuffie, a manager trainee at the discount store on Deltona Boulevard, robbed the store and murdered the women on the night of Oct. 25, 2002. They said McDuffie bound and gagged Beauregard and then sliced her throat several times before shooting her in the head.



Schneider, who came to aid Beauregard, was ambushed, stabbed several times, and shot in the abdomen and in the head

.

The victims were aware they were being killed before the fatal gunshots were fired -
Victims photos, with the original links, dropped down the Memory Hole by the Corrupt Liberal Media. Ironically,the only photos of the victims and their grieving families that I could find on line is from a vile racist black website that justifies these savage murders.
LINK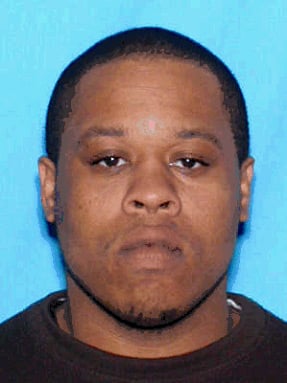 Quote:
ATCHISON, Kan.
More than 500 people gathered together Saturday night in this town of just over 10,000 to pay their respects to slain Atchison Police Sgt. David Enzbrenner, honoring him as an officer, a father, a friend......


During a press conference held late Friday night Atchison County Sheriff John Calhoon identified the man police believe is responsible for killing Sgt. David Enzbrenner as Skyler Barbee, 25, of Atchison. Calhoon said Barbee was recently released from jail after serving time for assaulting a law enforcement officer. Police said Barbee came up behind the police sergeant and shot him.

Enzbrenner joined the Atchison Police Department in 1987. He was assisting code enforcement officers who were looking into a call that involved scrap metals on private property near the intersection of 12th Street and Division Street when he was shot. The owner of the property had no connection to Barbee, according to the Atchison County Sheriff.

Barbee's family lived across the street from the home where Enzbrenner and the code officers had gone.

His body remained in the street Friday night and his mother's wails punctuated the nighttime air.



"When are you going to let me pick my baby up?" the woman screamed.

Enzbrenner is survived by his wife and three daughters. He was 46 years old.
Read more:
http://www.kansascity.com/2011/12/10/3312469/atchison-police-department-takes.html#ixzz1gMWItU5O

http://www.odmp.org/officer/21040-sergeant-david-enzbrenner
Thug family accused of murdering store owner in Kansas
Quote:
Prosecutors accused a grandfather and grandson Wednesday of participating with another man in a deadly robbery at a Kansas City equipment rental store last week.



David W. Bledsoe, 50, died after being shot in the May 12 holdup at Bledsoe's Rental, a family-owned tool and equipment rental company at 5025 Prospect Ave.

Jackson County prosecutors charged George L. Britton Sr., 65, Anthony L. Britton, 18, and Andre M. Broadus, 29, all of Kansas City, each with second-degree murder, first-degree robbery and two counts of armed criminal action. Police arrested them Tuesday. They remained in jail Wednesday.

According to court records:

Anthony Britton called his grandparents the day of the robbery and asked for a ride to the rental store "because they needed to get money."

The grandparents drove him and Broadus to the store and allegedly parked as the younger men committed the holdup.
Landlord murdered in Detroit
Quote:
Ayana, 20, was living in an apartment complex in Detroit that Mr McNicol bought earlier in the year, however, she was two months behind on rent and was threatened with eviction.


Tenants testified Mr McNicol, on May 7, the day of his death, became involved in a heated argument at the complex with a group of women, including Young's granddaughter.

The granddaughter phoned Young, the court heard.

The Detroit News newspaper reported after the phone call the granddaughter allegedly told the other members of the group her grandfather was going to come and "kill the dude"

.



Witness, 14-year-old Mayakala Bell-Brown, testified Ayana first arrived at the apartment complex,

punched Mr McNicol in the face and said: "I'm tired of you white people".



Young then pulled up in a black vehicle, had a gun in his hand and confronted the Australian, the court heard.

"The man said, 'Watch your mouth.'
Classic line from a Hollywood movie about the racist South. White thug says to black victim before he murders him: "Watch your mouth boy!" But that is Hollywood's never ending portrayal of white racism. The reality today is quite different.




"Then he shot him."
http://news.smh.com.au/breaking-news-world/lottery-winner-in-court-on-aussies-murder-20110527-1f720.html
http://detnews.com/article/20110527/METRO/105270339/Lottery-winner-faces-murder-trial-in-Detroit-landlord-s-death#ixzz1NWkSftqv
The Kentucky Fried Chicken Massacre in Texas
Quote:
On the evening of September 23, 1983, just before the restaurant closed, armed robbers held up the Kentucky Fried Chicken restaurant in Kilgore, Texas, USA
.

The five people in the restaurant at the time (who were either employees of the restaurant or were waiting for someone there) were abducted, taken to a nearby field, and each executed in the back of the head with the exception of the manager who ran and was also shot in the head.

The victims' bodies were discovered by local police and Texas Rangers, and were identified as: David Maxwell (20), Joey Johnson (20), Monty Landers (19), Mary Tyler (37) and Opie Hughes (38).
http://en.wikipedia.org/wiki/Kentucky_Fried_Chicken_murders
http://www.chron.com/news/houston-texas/article/Trial-in-1983-KFC-murders-starts-this-week-1826300.php
This case was posted earlier on a post called "Affirmative Action Kills "
David Burke
http://www.time.com/time/magazine/article/0,9171,966292,00.html
He probably was an affirmative action hire in the first place.
More information on the thug:
http://uk.ask.com/wiki/Pacific_Southwest_Airlines_Flight_1771#David_Burke
http://www.nytimes.com/1987/12/11/us/kin-of-suspect-defiant-and-contrite.html
http://www.jetpsa.com/memorial/memorial.html
Crew of flight 1771 pictured below
Gas station attendant murdered in Nebraska

Quote:
Omaha (KPTM) - As Omaha police continue to look for an Omaha man's killer, John Gerber's family is pouring out their hearts
.
"He usually walked to work and walked home," says his sister–in–law Faith Clark.
Tuesday afternoon, though, the 40–year–old never made the snowy trek home.

Omaha police say early that afternoon, a man walked into a gas station at the corner of North 30th Street and Martin Ave., and killed Gerber.

"He was so ecstatic when he got hired," says Clark
.


Gerber's family says the father of five had only been in Omaha for a couple of years, and had only worked as a convenience stork clerk for a week or two


.
His sister Carla Carvitto says the job was part of an effort to turn his life around, especially since his kids were coming to visit for Christmas.

The family says they can't understand how something so wrong could happen to someone so good.
"He wasn't the type to confront anybody or argue with anybody," says Clark.



Omaha police are looking for a black male suspect.
http://www.kptm.com/Global/story.asp?S=11659843
Woman murdered, two others seriously wounded in Atlanta shooting rampage
Another case for the "Affirmative Action Kills" thread

LINK

.
Shooter was a probable affirmative action hire who was kept on the job as an armed security guard despite red flags that he was violently racist against whites.
Nkosi Thandiwe,

"a bouncing-off-walls, violent racist"

, gunned down 3 white women in Atlanta
Two more female victims. Lauren Garcia,left, who was paralyzed and Tiffany Ferency
Quote:
Court records show race may be motive in shooting rampage

ATLANTA —

Channel 2 Action News has learned new information about a possible motive in a deadly midtown shooting from last summer.

Police said a woman was killed and two others injured when a security guard went on a shooting rampage in a parking lot. Channel 2's Dave Huddleston obtained the 43-page lawsuit from the case that was filed in state court April 5.

The documents show that race may have played a role in the shootings.

The sound of gunfire echoed off midtown buildings July 15. When it was over, marketing executive Brittany Watts had been shot in the neck and killed. Police said the shooter, security guard Nkosi Thadiwe, took off in Watts' car and fired a gun, randomly shooting two more –

Lauren Garcia, who was paralyzed, and Tiffany Ferenczy.

Nine months after the shooting, lawsuits have been filed against the defendant, the security company he worked for, Allied Barton, and the owners of the building where the shooting took place.

They said Thandiwe demonstrated an intensely negative attitude toward another race, which was unnamed. About a month prior to the shooting, Thandiwe had an altercation with a visitor with the parking garage.





Documents state he assailed a visiting courier with racial epithets and had to be physically restrained by company personnel from striking and causing harm to visitors.

Company officials, lawyers and shooting victims declined to comment on the matter.

But attorney Musa Ghanayem, who is unaffiliated with the case, gave his legal perspective.

"I saw where there were a couple of instances prior where they have red flags come up; that Mr. Thandiwe has some issues as a security guard," Ghanayem said.

According to documents found before the shooting, there was another act of violence, Huddleston reported.
http://www.wsbtv.com/news/news/local/court-records-show-race-may-be-motive-shooting-ram/nMT3K/
http://nicholasstixuncensored.blogspot.com/2012/04/brittney-watts-black-atlanta-murderer.html
Quote:
Stuff Black People Don't Like's Paul Kersey has been following the case of Nkosi Thandiwe's racist, July 15, 2011 murder of white Brittney Watts and attempted murder of (white enough) Lauren Garcia, and white Tiffany Ferenczy.

It seems that confessed killer Nkosi Thandiwe, whose purported friends have insisted to me that he was a gentle Renaissance Man—but aren't all black men?—who was incapable of hatred, was in reality a bouncing-off-walls, violent racist, before he became a murderer.
Note that, unlike an ordinary black man his age, who already enjoys tremendous privileges—affirmative action in everything from school grades and discipline to admission to universities, to getting felonies reduced to misdemeanors or non-crimes—Thandiwe comes from a well-to-do family, with an African engineer father, and a prominent lawyer mother. Black privilege squared.