104 elderly white women hate raped and /or murdered by black offenders
A new master link
The forcible rape / sexual homicide of elderly white women, by black offenders offers the strongest evidence of race hatred of any interracial crime metric
Black males between 15 and 60, who make up 4 percent of the population, are responsible for 82 percent of all sexual homicides of elderly white women.
White males in the same age bracket, who make up 30 percent of the population, are responsible for an estimated 12 percent of the sexual homicides of elderly white women and zero percent of the sexual homicides of elderly black women.
Also:
There has never been an elderly black victim of sexual homicide by a white perpetrator in modern times.
http://www.sagepub.com/gabbidonstudy/articles/Walsh.pdf
Page 276
While the crime statistics speak for themselves.This FBI study details some of the motivations of men who rape and murder elderly women.
http://www.volcanopress.com/pages/news.cgi?newscatid=5&newsid=19
"Special Agent Mark E. Safarik, a profiler in the Behavioral Analysis Unit at the FBI Academy, has researched and written extensively about the topic of sexual homicides of elderly women. The study, published in the May issue of the Journal of Interpersonal Violence, involved a review of 110 offenders who perpetrated the rape and murder of 128 women 60 years and older. The mean age of the victims was 77.



"People find it difficult to imagine why a rapist would target an elderly victim,

because society still equates sexual arousal and desire with rape," Safarik said in a phone interview.


"You're dealing with issues of

power and anger

in these cases, and for a number of these offenders

the victim is largely symbolic

,

"

he added.



Safarik speculated that the

anger level,

particularly with those who target elderly women, could be one explanation for the

high murder rate

of victims.


"Contrary to what some might think,

their primary goal is the sexual assault,

" says Safarik. Although they will usually make off with cash or jewelry afterwards, burglary is not the primary motivation—it is an afterthought.



White women not only make up 84 % of the victims

in the study, but are the targets of rapists of all races.
However,

white men are unlikely candidates if the elderly victim is black or Hispanic, as they focus almost exclusively on elderly white women."
Although interesting, this FBI study avoids the obvious conclusion about the racial hatred of whites by black perps incumbent in the data.
Unlike interracial robbery which may have an economic motive mixed in, or when race hatred is evident if the violence is brutal, excessive, or sadistic on a cooperating or helpless white victim, forcible rape is always a hate crime against the victim. And with these interracial forcible rapes, race hatred against whites as well as hatred against women is obviously a major factor.
And in no rape metric is this evidence of race hatred more compelling than in the interracial rape/sexual homicide of elderly white women by black offenders.
Based on my research, these are the hate ratios for interracial heterosexual forcible rape and sexual homicide:
19 to 1, black on white, for forcible rape
48 to 1, black on white, for sexual homicide
100 to 0, black on white, for sexual homicide of elderly women
And I say again:
There has never been an elderly black victim of sexual homicide by a white perpetrator in modern times !
Where as, there are hundreds of cases of elderly white women being brutally raped and murdered by black offenders.
Here are some examples:
20 more white victims at this
LINK
14 more white victims at this
LINK
5 more white victims at this
LINK
51 more white victims at this
LINK
4 more white victims at this
LINK
Ten more white victims documented below:
Black thug hate rapes, sodomizes, and murders 70 year old Alabama woman in the bedroom of her home
Quote:
Before sunrise, 70-year-old Mattie Wesson was brutally attacked, raped, sodomized and shot to death in her home.





After the shooting and assualt took place in the bedroom of her home, Mattie was able to walk across the street to the front yard of her neighbor and before collapsing told her than a black man had raped and shot her. Shortly after making this statement, Mattie Wesson died.



Powell and a friend, Bobby Johnson, lived in a home across the street from Mattie Wesson. Powell borrowed Johnson's leather jacket and left the Johnson home in the early hours on the day of the murder.



Powell denied knowing anything about the murder, but the physical evidence told a different story.





Powell's semen was found in the victim's mouth, rectum, and vagina. Mattie Wesson's blood was found on Powell's pants and on Bobby Johnson's leather jacket. Powell's handprint was found on the window on the front of the victim's home, where a screen had been cut.


Long testified that Powell told him on the day of the murder that he did the bitch, she ran up on him and he shot her. Powell had previously been arrested numerous times for robbery, burglary and assault.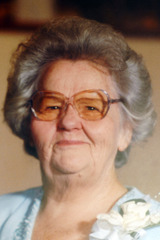 http://www.clarkprosecutor.org/html/death/US/powell1256.htm
83-year-old Florida woman hate raped, beaten and murdered
Quote:
JACKSONVILLE, Fla. -- Police say a 20-year-old man is responsible for the death of an 83-year-old Jacksonville woman.

The Jacksonville Sheriff's Office arrested Christopher Lemar Johnson for the murder of Emma Jean Beasley on Monday night......

Johnson lived about a mile from the crime scene and was known to roam in the area. Several of his previous arrests occurred near his home, records show.



A second neighbor said Johnson would repeatedly cut through his yard and stare down the neighbor when told to stop.
http://m.jacksonville.com/news/crime/2011-07-13/story/i-thought-he-was-just-bum-clerk-says-jacksonville-man-charged-murder
http://www.wokv.com/news/news/local/83-year-old-woman-raped-beaten-and-murdered/nC52L/
Black thug brutally hate rapes and tortures elderly white couple in Arkansas
Quote:
Dorothy Lawson testified that she had been assisting Bill Burton, age 79, her deceased husband's brother-in-law, in his rehabilitation following hip surgery. Mrs. Lawson was at Mr. Burton's trailer home the night of April 2, 2001, and was watching television with Mr. Burton when she heard someone knock on the door.

It was about 7:45 p.m. but still light outside. She opened the front door, and a man pushed passed her. She recognized the man as the person she had seen next door. She later identified that person as Mr. Isom. He walked over to Mr. Burton and, standing near him, said, "I want some money." Mr. Burton replied that he currently had no money but that his social security check was coming tomorrow. Mr. Isom pulled a pair of broken scissors from his pants' back pocket and threatened Mr. Burton. Mr. Burton gave him two $100 bills and another forty dollars. Mr. Isom became angry and said he wanted more.

He made Mr. Burton stand up and walk towards the bedroom. He then made Mr. Burton lie down on the floor in the hallway. Mr. Isom next grabbed Mrs. Lawson and told her to remove her pants and underwear and lie down in the hallway near Mr. Burton

.

Mr. Isom raped her vaginally, forced her to have oral sex with him, and raped her anally. During the rapes, Mrs. Lawson testified that she could clearly see his face.

When she complained about the pain, Mr. Isom said:

"It's going to be worse than this before the night's over.

"



Mr. Isom forced Mrs. Lawson into a closet.

When she later looked out and told Mr. Isom to stop standing on Mr. Burton's head because he was old, Mr. Isom forced her back into the closet and said:

"I know he's old. That's why I want to hurt him."

She next saw Mr. Isom lying on top of Mr. Burton.



She attacked Mr. Isom and in the process cut her hand on his scissors. She bled on Mr. Isom, which enraged him, and he said: "You're going to get it now." Mr. Isom took her into the bedroom and knocked her unconscious. When she awoke, Mr. Isom was choking her. Mrs. Lawson testified that she could plainly see his face. She passed out again, and when she awoke some time later, she was alone. There was warm blood on the back of her head and rattling in her chest due to internal bleeding. She discovered that she was paralyzed on one side.

On April 3, 2001, Erma Shook, a neighbor and relative of Bill Burton's, entered the side door of his trailer home after 8:00 a.m. and heard Mrs. Lawson crying for help. Ms. Shook dialed 9-1-1 from Mr. Burton's trailer home. Mrs. Lawson told Sergeant King that a black male who lived next door was the assailant.
http://www.cncpunishment.com/forums/showthread.php?1839-Kenneth-Isom-Arkansas-Death-Row
"Her hands tied, her entire body beaten"; Another horrific interracial sexual homicide of an elderly California woman
Quote:
Florence Millard was found 35 years ago on the floor of her west Modesto home nude, bound, beaten and raped by an intruder who had left the scene.

"

Her hands tied, her entire body beaten,"

Deputy District Attorney Annette Rees said in court earlier this week as she spoke to a jury about the 81-year-old woman. "

So black and blue, she was almost unrecognizable. Her hands swollen from being tied."

Rees told the jury that criminalists found semen in the rug that matched a DNA sample from Buddy Ray Gary, who has been charged with first-degree murder in Millard's death.....
http://www.modbee.com/2011/08/04/1803875/trial-begins-in-32-year-old-cold.html
Frail elderly white woman brutally beaten, hate raped and murdered by two black thugs in Alabama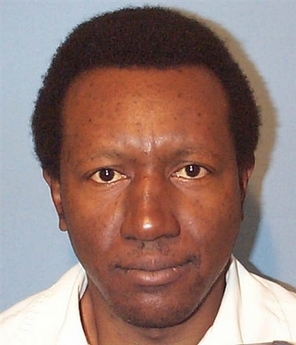 Quote
Once inside the living portion of the house they entered Mrs. Orr's bedroom where she was apparently sleeping. Annie, who was only 5' 3" and weighed 117 pounds was attacked as she slept. They subdued and beat her, striking her in the head with a blunt instrument and breaking several of her ribs.



Grayson then placed a pillowcase over her head and wrapped two relatively long lengths of masking tape very tightly around her head so that when they were finished her head appeared to be that of a mummy.

Then they proceeded to look for money and other valuables. When apparently they could not find a significant amount of cash, the pair began threatening Mrs. Orr by beating her further, threatening to drown her, and firing two shots from Kennedy's pistol, into her bedroom block and wall.

During their assault, the pair raped Annie Orr repeatedly. Darrell Grayson said he didn't want to rape Mrs. Orr but that he did so twice. She lived through the assault of being raped, beaten, threatened, unable to see or adequately breathe, and begging her assailants not to hurt her but to take her money and leave, for a considerable period of time. She then died.

On the morning of December 24, 1980, Mrs. Orr's son discovered her dead body in her home in Montevallo, Alabama, and called law enforcement officers.
Victim Annie Laura Orr
White / Female / Age 86
http://www.clarkprosecutor.org/html/death/US/grayson1089.htm
Maryland teacher brutally hate raped and beaten to death by 13 year old thug
"Just a child" Perp is younger than Trayvon.
Quote:
By the age of 13, Brian Wonsom had committed dozens of burglaries, ruthlessly stabbed his neighbor while she slept and then bludgeoned to death and then raped his 63-year-old reform school teacher Hannah Wheeling at the Cheltenham Youth Facility in Brandywine

The murder of Wheeling at Cheltenham in February 2010 drew widespread attention and calls for juvenile justice reform.



Her nude body was found in the snow 14 hours after she'd given Wonsom a test. Her skull had been crushed with a cinderblock.


DNA linked Wonsom to the murder and rape and later to a previously unsolved attempted murder in a Laurel building where Wonsom lived. His victim,

Harriet Peprah, survived despite being stabbed multiple times.
http://www.dailymail.co.uk/news/article-2086702/Brian-Wonsom-Student-raped-killed-teacher-THIRTEEN-sentenced-85-years-bars.html
http://www.wjla.com/articles/2012/01/brian-lee-wonsom-to-plead-guilty-in-rape-murder-case-71389.html
http://www.myfoxdc.com/dpp/news/maryland/teen-sentenced-85-years-for-killing-teacher-at-maryland-youth-facility-011312
Black thug hate rapes and murders 70 year old Delaware woman in her modest home
Quote:
MILLSBORO, Del. - A registered sex offender is behind bars accused of murdering a Millsboro woman.

"She would do anything for anybody she possibly could," said Louis Jones, who lived directly behind 70-year-old Dorothy Gudger.



Jones is trying to figure out what would cause someone to kill his neighbor and friend of 27 years. He found Gudger lying on the floor Wednesday, murdered inside her home on the 27000 block of Barkantine Drive.
"She had a plastic bag over her face down to her top lip," said Jones. "We noticed she had a blue mark on her face - on her neck."
The black thug who lived nearby had been previously hired by victim to do yard work
Quote:
Jones says she was covered with a blanket and was naked from the waist down. Police believe the man responsible is 43-year-old Michael Purnell. He is in police custody, already charged with first-degree murder and rape.


Investigators learned that Gudger's neighbor, 43-year-old Michael D. Purnell had allegedly been spotted doing odd jobs and yard work for the woman, and that he was a registered sex offender. Police arrested Purnell at his home Wednesday night.

"I'm just very sad she met her ending that way," said neighbor Jan Wolfe. "God bless her soul."
Authorities say they believe Gudger was killed on Monday night. CBS affiliate WBOC reports that according to court records, Purnell admitted to the crime. The documents state Purnell used his belt to strangle the victim in her living room on Halloween night. He allegedly also placed a plastic bag around her face.
Photo of victim shown atop memorial Christmas tree
Elderly woman murdered in her home in Colorado
Often times in the initial reporting, the fact that an elderly woman was raped as well as murdered is not mentioned. The two cases below are probably examples.
.Quote:
A 21-year-old burglar was arrested Friday afternoon on suspicion of killing an 87-year-old former church deacon and burning her body at a west Colorado Springs trailhead.

Marcus Smith, on probation for second-degree burglary, was jailed Friday on suspicion of first-degree murder after what neighbors fear could have been a deadly break-in.

Colorado Springs police suspect he killed Kathryn "Kit" Grazioli, a local businesswoman, and left her body burning at the Lower Captain Jack's Trailhead, south of Tunnel 1 near Lower Gold Camp Road.
.
http://www.gazette.com/articles/police-129183-springs-colorado.html
video inc:
http://www.wmdt.com/story/15950951/millsboro-man-arrested-for-alleged-rape-murder-of-a
Elderly Mississippi Woman beaten to death in her home
Quote:
Derrick Turner, 34, was convicted in November of 2008 for his role in the burglary and death of Juanita Miller in August of 2001.

Authorities found Miller badly beaten while responding to a report of a fire at her Starkville home in August of 2001.



The 79 year old later died from injuries she suffered in the attack.
http://www.wtva.com/mostpopular/story/Court-refuses-to-review-capital-murder-case/0vaqrASysESJ2TdmwNWlIA.cspx
Quote:
¶  19. Riley gave his first statement to the police at 8:30 a.m. on January 6, 2002, stating the following: ........While I was there Devail was talking about robbing that lady, someone said [what] are you gonna do to the lady?  

Devail said,

I'm gonna rob that old white b* * *h,

......

http://caselaw.findlaw.com/ms-court-of-appeals/1544238.html