9 more attacks;13 innocents murdered
These cases will be added to the master LINK on home invasions in the header of the homepage which now totals 626 white Americans murdered in their homes by invading black thugs.
South Caroli

na couple

found murdered in their vacation condo
http://www.postandcourier.com/apps/pbcs.dll/article?AID=/20120926/PC16/120929428
Quote:
Chief Prosecutor Hans Mos said Thelma King was found tied to a chair, and Michael King was lying on the floor, partially over an overturned chair. Both were in their 50s.
http://www.abcnews4.com/story/19645871/man-charged-with-mt-pleasant-couples-murder-in-st-maarten
Three shot in the head in Missouri home, one dies immediately, the other two die later
Shooter sentenced to life in prison plus 200 years.Gets out after serving 35 years.
Quote:
Brenda Hendren's family found comfort during the 35 years since her murder in the belief that her killer would die in prison.

Brenda Hendren's siblings David, left, Melissa and Kenneth were not notified when James Gant was released on parole last year.

Convicted murderer James Gant, her family thought, could not outlive his 200-plus-year prison sentence for the January 1977 execution-style murder of the 16-year-old girl in a Tenth Street basement. Gant was sentenced at age 21 to life in prison for the murder of Hendren after he forced her to her hands and knees and shot her in the head.



He was additionally sentenced to 198 years on a pair of assault charges for doing the same to James and Kathy Norman, who both survived the shooting but have since died.





For the victim's brother, David Hendren, and other family members, the finality of Gant's stiff prison sentence brought solace in the assumption Gant would eventually die in prison. That was justice served.

But that comfort is gone: At age 54, Gant walked out of prison Feb. 10, 2011, as a free man.....
.
http://www.columbiatribune.com/news/2012/oct/07/grief-renewed/
End
4 elderly Georgia women hat

e-

raped and murdered in their homes
Sexual homicides of elderly white women by black men has the highest metrics of black race hatred of any interracial crime stat. This phenomenon is discussed in detail at this LINK
Lyndon Fitzgerald Pace
YEARS ACTIVE: 1988 - 1991
VICTIMS: 4 - 7
RACE OF VICTIMS: White
AREA: Atlanta, Georgia
KILL METHODS: Strangulation
RAPE: Yes
Quote:
On August 28, 1988,

a roommate found the nude body of 86-year-old Lula Bell McAfee lying face-down on her bed. She had been sexually assaulted and strangled to death with a strip of cloth.
Quote:
On September 10, 1988,

Mattie Mae McLendon, 78 years old, was found lying dead on her bed covered with a sheet. She had been sexually assaulted and strangled to death.

No ligature was found.
Quote:
On February 4, 1989, the police

discovered the body of 79-year-old Johnnie Mae Martin lying on her bed nude from the waist down. She had been sexually assaulted and strangled to death with a shoelace.
Quote:
On March 4, 1989, the brother-in-law of 42-year-old Annie Kate Britt

found her body lying on her bed. She had been sexually assaulted and strangled to death with a sock that was still knotted around her neck.
The police determined that the killer entered each victim's home by climbing through a window. Each attack occurred in the early morning hours. Vaginal lacerations and the presence of semen indicated that the victims had been raped and

two of the women had been anally sodomized.
http://murderpedia.org/male.P/p/pace-lyndon-fitzgerald.htm
Illinois woman hate raped and murdered in her home
Quote:
Dixon - New light is shed in the murder case of a woman killed in 2009.
Shortly after being convicted on 1st degree murder charges yesterday, 54 year-old Byron Adams admitted to prosecutors he broke into Margaret Atherton's home to rape her.



Adams went on to say he forced his way into the victim's home, put a gun to her head, and tied her up. He eventually choked her to death...

.....
http://mystateline.com/fulltext-news?nxd_id=358052
http://www.saukvalley.com/2009/09/11/dixon-woman-killed-in-her-home-death-an-obvious-homicide-police-chief-says/aqyj0w3/
New Jersey woman murdered in her home by her neighbor
Quote:
Monroe Township man pleaded guilty today to stabbing his neighbor to death in her home in May 2010. Warren Burkey, 34, entered a guilty plea to one count of murder before Superior Court Judge Michael Toto in New Brunswick.

Burkey admitted he took two knives from the kitchen in the home of Theresa Wysokowski, 48, and stabbed her multiple times on May 7, 2010.

Burkey, a warehouse worker,

lived next door to the victim

, renting space from Wysokowksi mother.
http://www.nj.com/middlesex/index.ssf/2012/10/monroe_township_man_pleads_gui.html
http://www.centraljersey.com/PacketPublications/TheresaAnnWysokowski/
Elderly South Carolina couple murdered in their home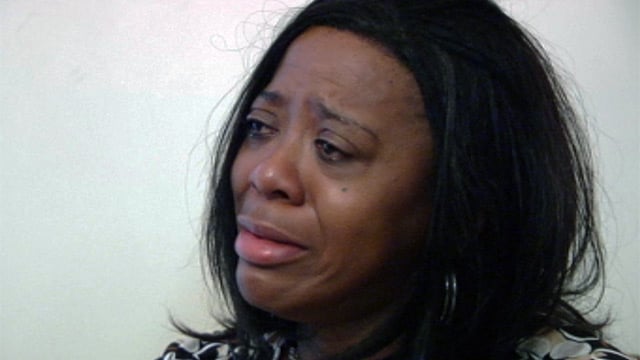 Quote:
GREENVILLE, SC (FOX Carolina) - The woman who found an Upstate couple stabbed to death in their home spoke out about the killings that have left a community shaken, and accusations that she stole from the couple.

Some of those questions center on the

couple's housekeeper

, Shirley Rogers. Rogers was arrested and held in jail for several days, accused of using Helen Wells' credit card without permission weeks before the killings.....



Rogers said she would never have done anything to the couple who has helped her so much over the last five years.

She has a photo of Helen Wells next to her own family photos in her living room, and called the Wells "angels."

The coroner said Gary and Helen Wells died from multiple sharp force injuries.



Greenville County Sheriff's investigators said the man charged in the slaying of an eastside couple also knew the couple's housekeeper.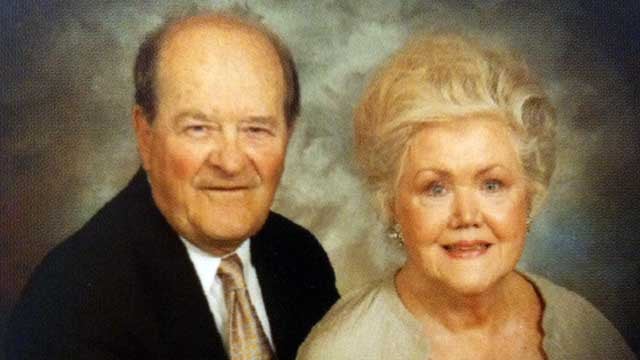 http://www.wbtv.com/story/19790071/housekeeper-who-found-murdered-couple-speaks-about-her-employers-and-her-arrest
http://taylors.patch.com/topics/helen+wells
North Carolina man murdered in his home
WILMINGTON, NC (WWAY) -- Wilmington Police have arrested a man for a murder earlier this week.
Investigators say
Timothy Wayne Chinn, 43,
was stabbed to death at his home in the 3600 block of Metting Road early Tuesday morning
http://www.wwaytv3.com/2012/10/13/suspect-wilmington-murder-arrested
http://www.legacy.com/obituaries/starnewsonline/obituary.aspx?pid=160375474#fbLoggedOut
Missouri woman murdered in her home
Another white girl gives her black boyfriend "pimp respect" to prove to him that she is not "racist" by joining him in crime. This phenomenon is discussed in detail at this LINK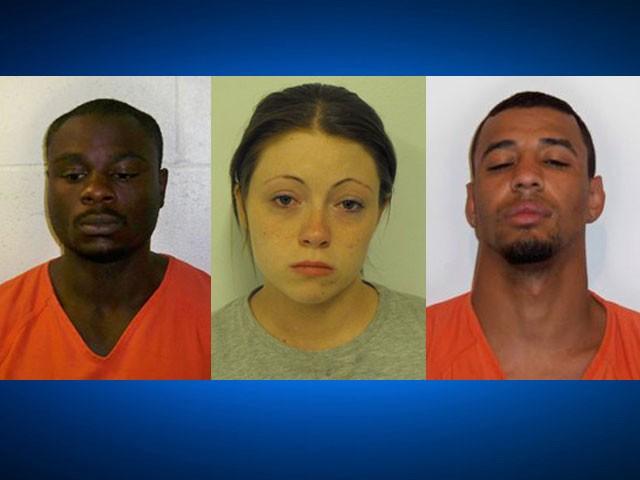 Quote:

Three Richmond residents were charged with murder Thursday in connection with the death of a mother. The three implicated each other in text messages, according to court records.

Michelle Rheuport, 40, was found dead inside her Richmond home by her teenage son on Tuesday. According to court documents, a plastic trash bag was over her head, and her feet and hands were bound. She was found in her bedroom.

Brandon Scott Simpson, 25, was charged with first-degree murder. He was also charged with stealing, which is a felony, and violated his probation and parole. Simpson won three Missouri wrestling championships and was headed to Northern Iowa on a full scholarship.

James Gant, 25, and Lauren Gabbard, 23, were both charged with second-degree murder......
http://www.kctv5.com/story/18617941/3-face-murder-charges-in-richmond-moms-death
D

aughter of victim arrested in Texas home invasion Evidently dad was a good "liberal" who raised his daughter without any awareness of black race hatred

or

the dangers of interracial relationships. Both father and daughter are modern victims of the Institutionalized

W

hite

G

uilt

C

omplex. The "Pimp Respect" factor in some interracial relationships is discussed in detail at this LINK
Quote:

A Rowlett man is still reeling from a home invasion and robbery last week. Police have arrested all but one of the suspects, but they're asking for the public's help to find the fourth one.

Greg Finster said he answered the door last Tuesday afternoon. Rowlett police said that's when 18-year-old Zachary Williamson, 20-year-old Tevin Bostic and a third man with the street name Boo-cat busted in.

"I'm convinced they were here to kill me," Finster said. "I had three guys in my face. They pushed me back on the floor like this."

He said the men robbed him, tied him up, beat him, teased him and taunted him.

He said it turns out his daughter was dating one of the suspects.
Read more:
http://www.myfoxdfw.com/story/19648484/police-man-robbed-by-daughter-and-friends#ixzz29GpfgHNc