"Liberal" (Li-ber-al) noun. "Someone who is so "open minded" that their brains have fallen out".
Still more examples of white Eloi being the victims of black racist rage
This murderous rampage
below
,
in my opinion, is a result of two mutually supportive racisms.
The racism of the white family that chose to not judge the black thug by the content of his character but by the color of his skin based on their "liberal" dogma about race, and therefore ignored all the red flags, and the thug whose predictable and common "black rage" against the white family that welcomed him resulted in this blood fest.

Father(old hippie top left),evidently gave his blessing to his daughter( lower left in pic) to date:
Quote:
a 20-year-old ward of the state with a history of mental illness and criminal arrests,

.
So as a result, The Father, his mother in law, and his daughter( center of pic) were murdered by the thug. His wife survived the attack.
Quote:
Many whites flatter themselves with the idea that the Negro male's lust and desire for the white dream girl is purely an esthetic attraction,but nothing could be further from the truth. His motivation is often of such a bloody, hateful, bitter, and malignant nature that whites would really be hard pressed to find it flattering.
Quote by Eldridge Cleaver, highly influential black writer in the Black Power Movement of the late 1960s
Combine this racist rage of the black man which invariably surfaces at any pretext with the white woman's denial of the warning signs for fear of being thought to be "racist, as documented in this
sociological study
study; and you get a dangerous mix, which often ends in atrocities like this one:
Quote:
April 17, 2009 (HOFFMAN ESTATES, Ill.) (WLS) -- Three people were stabbed to death and two others, one of whom is charged in the slayings, were wounded during an early morning fight Friday at a home in a quiet suburban Chicago neighborhood, authorities said.

Alan Engelhardt, 57, and Marlene Gacek, 73, were found dead at the home and Laura Engelhardt, 18, died at the hospital, said Hoffman Estates police Lt. Rich Russo. A fourth person remained hospitalized....... Shelly is listed in critical condition in the hospital.

Amanda Engelhardt had been dating D'Andre Howard for three years when the couple got in a fight last week over infidelity, and Howard ordered her to leave their Hoffman Estates apartment with the couple's 8-month-old daughter, authorities said Saturday.

She fled to the home where her parents, sister and other relatives live, but early Friday, Howard showed up at the nearby house, officials allege

Howard, a 20-year-old ward of the state with a history of mental illness and criminal arrests, had been dating Amanda Engelhardt, 23, for three years, according to authorities, and they had a child together.

"

People came to mourn at their church.

"Loving family. They would open their doors for strangers.

I mean, kind. For someone to do this to them is unspeakable," said Cynthia McAdam, family friend.

"It hurts our heart. Our hearts go out to their family. We love them very much and we miss them," said Brad Irvin, neighbor.

"They spoke highly of this kid. They thought he was
good. They thought he was a good kid," said McAdam.
http://abclocal.go.com/wls/story?section=news/local&id=6766303
"She was not only my granddaughter, but she was my first granddaughter"
So many white parents are learning the hard way about black race hatred of whites. (Assuming this is actually learned)
Awareness of black racism and race hatred can save lives.
Quote:
LANCASTER, Pa. -- Police in Lancaster County have made an arrest in a nearly year-old homicide case.

The Lancaster County district attorney said Micah Stewart (pictured, left) has been charged with killing 19-year-old Courtney Fry, of Columbia (pictured, below).

A forensic pathologist determined Fry was suffocated and strangled and then her body was burned.

"She was not only my granddaughter, but she was my first granddaughter and this last year has just been hectic and heartbreaking," said Thomas Hotchkiss.

Fry and Stewart's daughter now lives with Stewart's sister.

Stewart was already behind bars, facing charges of attempted murder, aggravated assault and reckless endangerment that stem from an April shooting in Columbia.
http://www.crimeshots.com/forums/showthread.php?t=1135
More than 40 cuts and slices on her upper body
Once again, evidence how dangerous dating a black thug can be. Not just for the white woman in the relationship, but also for her family members. In this case for her younger sister.
http://www.wgal.com/news/4722926/detail.html#ixzz1aZQ3IhhK
http://dailysparkstribune.com/view/full_story/54821/article-Murder-victim-s-family-shares-their-pain--loss-at-penalty-hearing



A man facing trial for the rape and killing of a Sparks teenager is pleading insanity.(More than 40 cuts and slices on her upper body)


Twenty-nine year old Tamir Hamilton entered his new plea Thursday during a hearing before Washoe District Judge Connie Steinheimer.

The judge also rejected a defense request to exclude a possible death penalty.

Hamilton's is charged with sexually assaulting and killing 16-year-old Holly Jean Quick in her bedroom in 2006.




He was a friend and former roommate of the girl's older sister.


http://www.ktvn.com/story/7911301/tamir-hamilton-pleads-insanity-in-sparks-killing?clienttype=printable
"Buried in a shallow grave less than a foot deep behind her home"
Quote:
MONTGOMERY CO., Tenn. - Montgomery County authorities have charged the former live-in boyfriend of a missing woman with criminal homicide following the discovery of her body Wednesday night.

Tina Young Brewer, 45, was last seen on Sunday.

Her body was found at about 7:30 p.m. Wednesday buried in a shallow grave less than a foot deep behind her home on Shadybrook Lane in northern Montgomery County, just south of Guthrie, Kentucky.

Last Friday, Brewer filed an order of protection against her ex, 41-year-old Leroy Thompson.
http://www.wkrn.com/story/11404169/missing-woman-found-dead-boyfriend-charged?redirected=true
Black thug beats infant daughter of white girlfriend to death
Quote:
UNION, MO (KSDK) -- After six years of waiting, Miranda Carpenter now knows what the death of her daughter means to the man who was there when the girl died: three years.



Macayla Carpenter was beaten to death in December 2003. Larry Clay was babysitting Macayla and her sister when Macayla was beaten. Clay took an 'Alford plea' in the case, which means he agreed that prosecutors had enough evidence to convict him of killing the child.


Miranda Carpenter spoke at Friday's court hearing, where Clay pleaded guilty and was sentenced to three years in prison. Carpenter called Clay "scum" and a "coward," saying he's never shown any remorse for what happened. Clay listened and nodded at times, but never expressed remorse for what happened.
http://origin.ksdk.com/news/local/story.aspx?storyid=188129
Black step father murders their mother
Just another stat in the data base that has shown that a white woman married to a black man has a 1240 percent higher chances of being murdered by her black husband than white women married to a white husband.
A inconvenient truth I know for all you "liberals" out there.
Hopefully her surviving children will become aware of this reality based on their personal experience.
Quote:
On Tuesday, October 11, 2011 at approximately 6:45 am the Carmel Police Department responded to a shots fired call in the 900 block of 3rd Avenue NW. Police officers discovered a deceased male and a deceased female inside the residence. Both bodies appeared to have gunshot wounds. A handgun was found in close proximity to the deceased male. They were identified as Suzanne Saunders, a 50 year old white female and Aaron Saunders, a 46 year old black male.


Suzanne's three children (16 year old male, 12 year old female and 11 year old male) were at home getting ready for school when their step-father stopped by the house. They heard an argument break out between their mother and step-father. Soon after the argument they heard gun shots and their mother screaming. The two male children ran out of the house and the female child hid in an upstairs room. The 16 year old called the police on his cell phone to report the incident.
http://www.carmel.in.gov/index.aspx?page=25&recordid=111&returnURL=%2Findex.aspx
http://bdtonline.com/local/x1372392021/Apparent-murder-suicide-Former-Wade-Center-director-wife-dead-in-Ind
Interracial relationships can be dangerous to white men too.
Interracial relationships can be dangerous to white men too.
Interestingly, many arnt harmed by their black partner but by racist black men who are enraged by their interracial relationship.
Like the white Marine and his black wife who were
torture murdered
by 4 black thugs in California. Or the white boyfriend who was nearly beaten to death by a mob of black thugs as he walked down a street with his black girlfriend in Buffalo New York.(See post below the above link )

Here is still another example.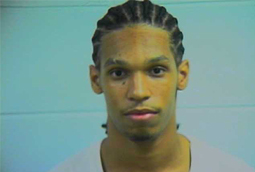 Quote:
MAUSTON (WAOW)-- A Juneau County judge ruled Thursday that John Tetting Jr. cannot withdraw his no-contest pleas.

During court sessions August 6 and 7, Tetting's attorney argued the 25-year-old did not understand the charges when he pleaded no contest to two counts of being party to second-degree reckless homicide in April.

Tetting claims he didn't know the man he drove to the scene was going to kill Tabatha Nealy, 23, of Wisconsin Rapids, and Joshua Alderman, 31, of La Crosse.

The pair were found shot to death in March 2007.

David Turner is also charged in the killings.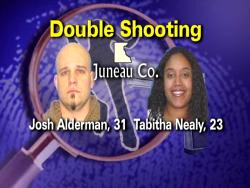 Another white woman learns the facts of life the hard way
Once you go black, you may never come back.
Quote:
Neely's body was found Monday afternoon.

Police declined to say where the woman's body was found or how she died. The Ramsey County medical examiner will rule on the cause and manner of the death.



The property manager said her body was found in one of the two cubbyholes in the top half of the duplex she rented. Neely had lived at the residence for about a week and a half.

http://www.twincities.com/ci_19139509?nclick_check=1

Neely had two daughters - a 10-year-old and an 18-month-old, said the manager, who declined to be identified.
Teacher murdered in her home while children slept in next rooms
Quote:
A Westmont man is accused of strangling his estranged wife the morning before their daughter's 5th birthday party, as the child and two older siblings slept in another part of the home.

Tara Alamilla worked since 2006 as a Brookfield Zoo school program coordinator for the Chicago Zoological Society. She trained elementary and high school teachers how to go beyond the textbook in science and conservation lessons to better engage their students. Alamilla also worked with students with special needs.

A memorial fund was set up in her honor.
http://www.dailyherald.com/article/20100412/news/304129887/
.
"Not just strangled, but burned to where you can't even make out who she is"
Quote:
MIAMI (WSVN) -- Police and family members of a murdered Michigan Tourist are hoping surveillance video from the last location she was seen alive will help generate clues and lead police to her killer.



A black male came up, took her hand, and they were hand-in-hand, and walked across the street," he said.


In the meantime, the family continues to wait for answers. "Not just strangled, but burned to where you can't even make out who she is. She was so beautiful," said the victim's mother Pat Watkins, with tears in her eyes.
http://www.wsvn.com/news/articles/local/MI140641/#ixzz1clHcK9mP
Another interracial sexual homicide of a white girlfriend
LOUISVILLE, Ky. (WDRB Fox 41) -- A Louisville man is under arrest and charged with murder and sodomy in what police say was a non-consensual sex act that resulted in the victim's death.
58-year-old Gary Steven Bond was arrested Thursday night after a police interview just one day after the body of 34-year-old Julie Hendricks was found in his residence in the 2600 block of LeBlanc Court.
According to a police report obtained by Fox 41 News, Bond admitted to engaging in a sexual act with Hendricks while she was unconscious and unable to give consent.
Two year white child pays the price for mothers "liberalism"
Interesting how many of these interracial couples often involve a black man far older than the white woman.
You gotta suspect a little better parenting by the white woman parents would have avoided such a situation.
But then, advising your daughter of the racial realities of interracial relationships with black men is regarded by guilt tripping white Eloi as "racist". Better she should be abused or even murdered than she be thought racist according to "liberal" dogma on race.
Quote:
A St. Augustine couple accused of burning their 2-year-old son with a clothes iron pleaded not guilty in St. Johns County court Thursday, but not without some drama.

Terry and Elanna Glenn, 50 and 21, were arrested last month. Elanna Glenn is the mother of 2-year-old Jayden Wilson, and Terry Glenn is her husband and the boy's stepfather.
http://www.news4jax.com/news/Couple-pleads-not-guilty-in-boy-s-abuse/-/475880/4419862/-/9dlg0c/-/index.html
A Swedish woman reaps the benefits of "diversity".
I normally don't post examples of black racist violent crime against whites in the UK or in Europe ,but this case is so symbolic of PC "liberal" denial and their racist Dogma that I had to include it.
Quote:
The murderer after having raped her, used a stone to beat her to death. Hiding her body under large stones in the woods.

The rapist is allegedly, an Ethiopian imigrant, named Ephrem Tadele Yohannes 23 years old ,who was identified trough security camera inside the train,



The white victim, Elin Krantz has belonged to a swedish organization whose is named " Vi gillar olika " We like diversity.
Quote:
An organization who fight for racial equality, an organization who fight against racism, intolerance and against the xenophobic in Sweden
This sociological study shows how the "liberal" blindness and guilt trip that is inculcated in many young white women is putting them in harms way.
http://books.google.com/books?id=LIO293clu44C&pg=PA141&source=gbs_toc_r&cad=4#v=onepage&q&f=false

WARNING! graphic explicit photo of dead victim at this site!
Not for the squeamish!
But then, a picture is worth a thousand words. The race hatred of some blacks for whites is world wide.
http://kitartas.mozgalom.org/aktualis/sved-nok-szabad-predak-lettek-18
http://www.youtube.com/watch?v=1_2ZKo8PM9g&feature=player_embedded