And now for something completely different!
To celebrate this blogs 7th month and to escape from the dismal documentation and heart sickening material that is its daily fare, lets celebrate this new day, the last day of June, 2012!
Hallelujah Chorus by Handel
http://www.youtube.com/watch?v=76RrdwElnTU
God save the Queen British Anthem
For a remarkable people who have had a major influence on this world for the last 5 centuries. And some of them are regular readers of this blog.
God save our gracious Queen,
Long live our noble Queen,
God save the Queen:
Send her victorious,
Happy and glorious,
Long to reign over us:
God save the Queen.
http://www.youtube.com/watch?v=4il25LgZJbg
Land Of My Fathers-Katherine Jenkins
The Welsh national anthem - Hen Wlad Fy Nhadau or Land Of Our Fathers. Good to see good people celebrating their national heritage. Plus, she is such a looker and sings well too.Never knew the Welsh language was so widespread on the British Isles.

http://www.youtube.com/watch?v=yEOxEHS6et4&feature=related
You'll never leave Harlan alive Patty Loveless
Shifting gears here. A different yet similar culture. A song about the hardships of being a coal miner in Kentucky. Complete with with great historical photos.
Where the sun comes up about ten in the mornin'
And the sun goes down about three in the day
And you'll fill your cup with whatever bitter brew you're drinkin'
And you spend your life just thinkin' of how to get away
http://www.youtube.com/watch?v=yqDVObM1kxc
My Tennessee Mountain Home, Dolly Parton
Dolly sings of a much better life in her Tennessee Mountain Home:
In my Tennessee mountain home
Life is as peaceful as a baby's sigh
In my Tennessee mountain home
Crickets sing in the fields near by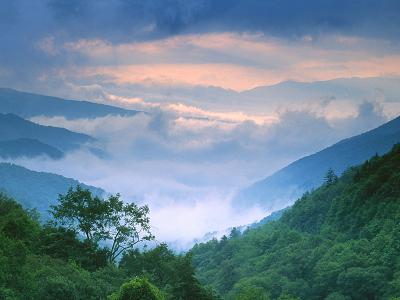 http://www.youtube.com/watch?v=87buJ-XA994
Winds of Yesterday, Boxcar Willie
A classic country song by a classic country singer. Not the crossover trash that they call country music today.

http://www.youtube.com/watch?v=-QzTw_jKEEM
Long Black Veil
, Don Walser
Country classic written in the early 1950s when standards of honor were much different than today.
And
ole
Don can really wail out those high notes.
She walks these hills, in a long black veil.
She visits my grave, when the night winds wail.
Nobody knows, nobody sees, nobody knows, but me
http://www.youtube.com/watch?v=2Mkvii7lEXE
High Noon
Another classic example of 1950s standards of honor.
http://www.youtube.com/watch?v=QKLvKZ6nIiA
Pick Myself Up, Peter Tosh -
OK, Shifting gears again.
Lets hear some Reggae! Roll yourself a big fat splif mon. Fire it up and turn up the volume !(Just kidding about the splif)
http://www.youtube.com/watch?v=5_hZyzst6i0
Every Picture Tells a Story Rod Stewart
One of the best from that gravel voiced rocker of the early 1970s
http://www.youtube.com/watch?v=GmyGa29zIqk
Unchain My Heart Joe Cocker
Another great wailer from the 60s. Although this is from his later years.
http://www.youtube.com/watch?v=Zihe13sdHTE