11 whites murdered as a result of interracial intimate partner relationships with blacks.
For background information on the sociological metrics of black on white intimate partner violence go to this
LINK
Kentucky Grandmother beaten to death by granddaughters boyfriend
Other family members are often in danger when a white woman dates a black man. In this, case it appears that she gave him PIMP RESPECT by joining him in the murder of her own grandmother to prove to him that she was not "racist"
Quote:
A judge in Lexington is expected to sentence a man convicted in the beating death of his girlfriend's grandmother.

Dominique Lewis admitted to killing 78-year-old Marilyn Hegge in 2008. She was found beaten to death in her Red River Drive Home.

Hegge's granddaughter Heather McGlothen also faces charges
http://www.lex18.com/news/sentencing-in-murder-expected
Florida woman murdered
Quote:
Nearly two years since a St. Johns County woman's suspicious disappearance, her location remains a mystery. Tuesday, authorities arrested her former boyfriend on a second-degree murder charge.

Timothy Lee Johnson, 42, of Palatka was charged after a grand jury heard his case Monday and an indictment was issued, according to the Sheriff's Office.

Rebecca Ann Ware hadn't been seen since she left her job at St. Augustine's Hydro America aluminum company Oct. 29, 2010.......
Connecticut woman beaten to death

Quote:
It was a small piece of evidence, but it played a major role in leading police to arrest an angry ex-boyfriend of 26-year-old Alexandra Ducsay on a murder charge Wednesday, more than six years after she was found beaten to death in the basement of her Milford home.........

That suspect -- Matthew Pugh, 40, of Hamden, Ducsay's ex-boyfriend and an employee of one of those three companies -- has been charged with the murder of Ducsay, an aspiring actor and dancer..........
Ohio woman and her 2

children

murdered
The victim shows

h

er liberal credentials by befriending a black ex con.

Curtis Clinton is accused of strangling to death Heather Jackson and her two young children.

It is not yet known what his motive was but police say he has a lengthy criminal history including the assault and manslaughter conviction, over the death of 18-year-old Misty Keckler in 1997.(Another probable white victim)

video inc.:
http://www.abc12.com/story/19516788/police-say-ex-con-murders-again?clienttype=printable
South Dakota woman murdered
Perp enraged with white girlfriend murders her supervisor at work instead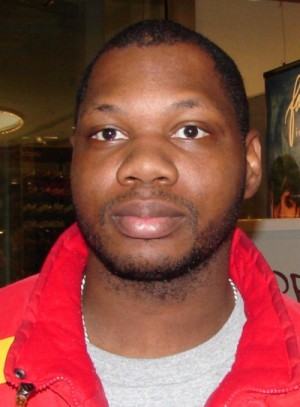 Illinois woman beaten to death
Quote:
SIKESTON, MO (KFVS) -

A 28-year-old woman was found stabbed to death and her boyfriend was arrested Friday.



The body of 28-year-old Danielle Keown was found in a basement at 867 Stanford around 11 a.m. Friday.

Her 23-year-old boyfriend Melvin Lawrence Harris, of Sikeston has been arrested......
http://www.kfvs12.com/story/19486598/homicide-investigation-in-new-madrid-county
Delaware woman murdered
Quote:
New Castle, Del. — A New Castle man faces murder charges

after police say he shot his 26-year-old girlfriend.

Wade Smith, 24, is accused of killing Ashleigh Close on Sept. 10 in the Valley Apartment Complex in New Castle.....
http://www.communitypub.com/news/x887145126/New-Castle-man-charged-with-killing-girlfriend
Alabama woman murdered
Quote:
Jesse Phillips was sentenced to the death penalty for a 2009 capital murder case. Phillips was found guilty of capital murder in June of 2012.

Investigators said Phillips shot his pregnant wife Erica Droze Phillips at the Lakeside car wash in Guntersville in 2009. He was charged with capital murder because she was pregnant.
English woman murdered
Black race hatred of whites is not just confined to the US
Quote:
A young mother was stabbed to death by her 'violent and controlling' ex-lover in front of their baby daughter,

just hours after he promised not to hit her again

.

Myles Williams, 19, broke into Kirsty Treloar's family home and stabbed her dozens of times on January 2 this year, after she told him she did not want to see him.



The teenager knifed his victim's sister and brother as they tried in vain to protect their 20-year-old sibling at the house in Hackney, east London, before dragging Miss Treloar into his car and driving away.....