Another month gone by,
What you can do
With over 250,000 page views from all over the world,( 50,000 in the first 6 months, over 200,000 in the last 8 months), this blog is telling one of The Greatest Stories Never Told.
Although the 200,000 + page views is of this blog is barely a cry in the wilderness, there are many other racial reality bogs that are exposing violent black race hatred of whites and the violent crime that is the result.Check them out. Some of their links are on the home page.
And the word is getting out !
Page views by Countries for the last week
| | |
| --- | --- |
| | 3580 |
| | 181 |
| | 109 |
| | 91 |
| | 38 |
| | 34 |
| | 33 |
| | 29 |
| | 29 |
| | 27 |
More people from around the world are becoming aware of the

realities

of black on white violence.
What you can do
\
Copy and preserve all the posts and the data base of this blog!
So far I have documented over 2,000 black on white murders, numerous other hate rapes and unprovoked violent assaults. If this blog is shut down by Google, all that data could be lost. The more people that have copies of this data, the more likely it is to be preserved somewhere on the internet.
If this blog is shut down, start another under a different name. I dont care if I am linked to it. Just that this suppressed information gets out on the internet.
Insert the master links at the top of the page into comments in other forums
These master links with large compilations of news stories will connect the dots for many unaware readers and let them realize just how huge the extent of black on white racist violence is. And how the Corrupt Liberal Media has suppressed and even censored this story.
Always use the accurate term,

"

The Corrupt Liberal Media", instead of the "mainstream media" when discussing these issues on forums, comments to news stories, etc, etc. There is nothing "mainstream" about censoring this vast scandal of race hatred and racial violence. "Corrupt" is the operative word not mainstream.
A key to argumentation is the words you use, even more than the logic. If enough people use the Corrupt Liberal Media in their internet discussions it will become a Google Bomb and put the CLM on notice that their corruption is now general knowledge.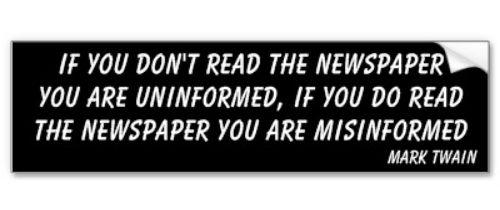 Create your own blog and master links using this material
It is easy to create your own blog via Google. There are plenty of categories of black on white violence that I have not covered nor have the time to create master links for. Here are a few suggestions: Black on white interracial violence against college students, on public transit, against white Good Samaritans, PC policing, etc, etc.
Feel free to copy and paste relevant material from this blog to create new master links for your blog.
You will be doing a public service by raising public awareness of these racial realities and saving the lives of potential new victims in the process.