8 more 'street' crimes 3 innocents murdered
These cases will be added later to the MASTER LINK of street attacks which currently totals 782 different documented attacks with 502 murdered.
The "Streets Theory" of civil rights:
LINK
DISCLAIMER,Mixed motives and further research
LINK
Woman shot in the face and murdered in Mississippi
Quote:
CORINTH, Miss.-Police in Corinth, Mississippi said they have arrested the man for a shooting Tuesday night that left a woman dead.

Demarlen O'Bryan Davis, 25, is charged with murder and possession of a firearm by a convicted felon. No bond has been set.

Officers said they arrested Davis, as he stood beside the car where Karson Stewart,22, was found shot in the face...
http://www.wbbjtv.com/news/local/Man-Charged-with-Killing-Woman-in-Corinth-200344881.html
http://obits.dignitymemorial.com/dignity-memorial/obituary.aspx?n=Karson-Stewart&lc=7258&pid=163915073&mid=5477382
Pennsylvania man beaten by black mob




Quote:
MUNHALL, Pa. — Munhall police have charged four teens in connection with a robbery and assault of a 26-year-old man.

Rahim Jamel Gene Thomas, 19, of Homestead, a 16-year-old male from Homestead, a 17-year-old male from Homestead, and a 16-year-old male from Munhall are all charged with robbery, aggravated assault and conspiracy.

The victim, who was lying on the sidewalk Friday about 8:30 p.m. at Farragut Street at Main Street, flagged down a patrolling officer.

The victim described the robbers as four black men he didn't know. He was then transported to UPMC Mercy for his injuries.
"I said what's up to them and the next thing I knew, I was on the ground," the man said. "I think they hit me in the back of the head and then ran off."

He said he suffered a black eye and bruises to his chin and ear during the robbery.

"I try to think the best of people. I didn't think I was going to get beat up," the man said. "It's senseless. There's no call for it."
video at link below shows that the victim is white:
.

http://www.wpxi.com/news/news/local/4-teens-charged-munhall-assault-robbery/nXNWZ/
No call for it? The dog whistle call for racist violence against whites is every where in the Corrupt Liberal Media. It is a major factor in their racist double standard. And sometimes the black hatred of whites openly surfaces:
Khallid Abdul Muhammad, Nation of Islam leader,openly expressing his hatred of whites that many blacks evidently feel at a speech at Kean College in Union New Jersey in 1993 to a cheering and applauding black audience.
It is all here on video at this link:
Kill the Whites Speech
Brutal beating of a school girl in Florida
Quote:
Investigators said 14-year-old Paris Cannon beat an Oceanway Middle School classmate unconscious last month, leaving her victim with a skull fracture and concussion.

Two other girls charged in the case -- one for taping the attack and the other for luring the victim to the place where she was assaulted -- were also in court Tuesday.
http://www.news4jax.com/news/Teen-serial-bully-back-in-court/-/475880/19766050/-/14fa4kcz/-/index.html
Kentucky man beaten by black mob






Quote:
LOUISVILLE, Ky. (WHAS11) -- Louisville Metro Police are investigating an alleged attack at a park in Okolona. The man who says he was assaulted by a group of teens says he was targeted because of his race.

"I was attacked because I am white," Joseph Roundtree said.

He says his walk on Friday evening was anything but safe.



He says a group of African American teens

came after him at Okolona Park and stole his cash and cell phones...
"I was walking through the park. I had just gotten out of my car I was walking through the park. They come over there and attack me they were playing basketball it was in broad daylight. It was 5 p.m.," Roundtree said.

"They started hitting me, they threw some kind of a log at me. They grabbed me and they knocked me unconscious. They got me on the ground. They were beating me," Roundtree said.
http://www.whas11.com/news/local/Okolona-alleged-attack-203282231.html
Elderly California woman attacked in parking lot

SAN BERNARDINO (CBSLA.com) — San Bernardino Police are on the hunt for two teens they say viciously attacked an 86-year-old for her purse.

Officials said the purse snatching occurred on Saturday about 3:45 p.m. in the Rite Aid parking lot on Kendall Drive.

Josephine Nash spoke with CBS2′s Stacey Butler about her ordeal.

"I was stunned," said Nash.

She was hit from behind and knocked out cold. The two teens — believed to be black males about 15-17 — struck Nash on the head with an unknown object. They also caused severe injuries to her head and hips.


The victim said, "Who would do this to me? And why."



Nash's daughter saw her mother in a large pool of blood two car spaces away from where her mom parked. "That meant they just had to have tossed her aside," said the daughter Kim Marzullo, "which just made me ill."



She adds, "They would have said 'Give me your purse. And she would have handed it over.'"
http://losangeles.cbslocal.com/2013/04/19/police-hunt-2-teens-wanted-for-beating-86-year-old-for-her-purse/
Texas man murdered
Lots of black on Hispanic murders in this blog's data base. Yet Hispanics still vote for liberal politicians who are afraid to protest these interracial attacks. Hopefully, more Hispanics will realize that "liberals" dont have their best interests at heart after they have witnessed the attempted lynching of George Zimmerman.
Quote:
On January 11, 2003, in McLennan County, Texas, Parr and a co-defendant approached two adult Hispanic males outside a grocery store, pointed guns at them and told them to get out of their car.

Parr and co-defendant forced the victims to the side of the building where they demanded their money.
After the victims gave their wallets, Parr asked if they had anymore. When one of the victims answered no, Parr shot him, resulting in his death.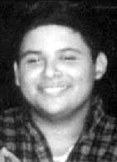 http://murderpedia.org/male.P/p/parr-carroll-joe.htm
A 24-year-old Columbia man wanted on a murder charge in the fatal shooting of a woman in West Columbia was arrested Thursday in Rome, New York.

John Christopher Hart is being held at the Oneida County Correctional Facility in
Oriskany, N.Y. awaiting an extradition hearing to determine when he will be returned to Lexington County to face the murder charge, according to the Lexington County Sheriff's Department.

Deputies say Hart traveled to Rome after shooting 43-year-old Paual Denise Justice in the upper torso on April 10 on Lumberjack Drive in West Columbia.

Another man, 20-year-old Tevin Xavier Deloach, was arrested earlier this week and also charged with murder in connection with the shooting......
http://columbia-sc.patch.com/articles/man-wanted-in-fatal-west-columbia-shooting-arrested-in-ny
UK immigrant thug raped "very young white girls"
More diversity enriches Merry Ole England
Interesting that the British press can tell it like it is in this case while the Corrupt Liberal Media in the USA would censor it.
In criminology there is a criminal profile and a victim profile.
For example, the "criminal profile" of thugs committing break ins in the Twin Lakes Neighborhood in Sanford Florida was of young black males. So that is why neighborhood watchman, George Zimmerman, was keeping Trayvon Martin under observation when Trayvon attacked him.
The victim profile is the common characteristics of victims of repeat violent offenders. In this case the victim profile of this serial hate rapists was "very young white girls.
Quote:


A teenager facing a life sentence today for raping an 11-year-old girl as she made her way home from school had a 'sexual interest in very young white girls' and had attacked another before, it can be revealed today.

Opemipo Jaji, 18, subjected his most recent victim to a three-hour ordeal and threatened to stab her after she tried to run away.

Throughout his trial, the judge Mr Justice Singh had directed that the jury should not be told of Jaji's obsession with young white girls, nor the race of a girl he had attacked 21 months earlier.
In February 2011, he had attacked the 12-year-old girl on a housing estate, stuffing her school tie into her mouth, before taking her mobile phone and sexually assaulting her.

He had spotted her in her school uniform as she joked and laughed with a friend on a bus. He followed her as she made her way home and attacked her in the dark park.

One of the girl's gloves was stuffed in her mouth and the slightly built child was terrified during the attack as she was stripped.
http://www.independent.co.uk/news/uk/crime/teenage-paedophile-opemipo-jaji-facing-life-sentence-for-raping-girl-aged-11-had-sexual-interest-in-very-young-white-girls-8578312.html