And now for something completely different! A change from the

dismal task of

daily cataloging of black racial violence against whites. Here is a collection of eclectic music videos from You Tube: I try to do this on the last day of every month to celebrate another month gone by without the blog being deleted for being so "politically incorrect" by the powers that be. It is a short list this morning as I have to be out the door in 30 minutes: Besides the formatting on this post is messed up so the

posts

are much different than the

drafts

and I dont have time to figure it out. That is wh

y the lines below are all double spaced.

Sam The Sham and the Pharaohs Wooly Bully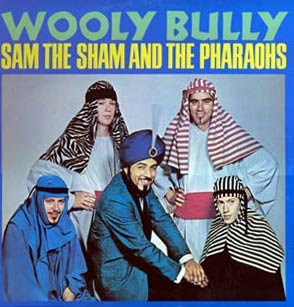 Brings back memories of my senior year in high school hanging out at the Biff Burger. Who knew back then that the band was "racist" and

"Islamophobic" ? Who knew?
And live on national black and white TV. My how things have changed:
"Black Hawk Down" music vi

deo
The song is called "Gortoz a ran - J'attends" (means "I await")
The lyrics are in breton, a celtic language from Brittany, western France.
The composer is breton singer Denez Prigent, who performs it with Lisa Gerrard.Theme from Black

hawk Down.

Video shows excerpts of

this great movie

:

Now for something more upbeat. A classic love song:
Storms are on the

Ocean, Sharon White and Ricky Skaggs



"

The storms are on the ocean
The heavens may cease to be
This world may lose it's motion love
If I prove false to thee"